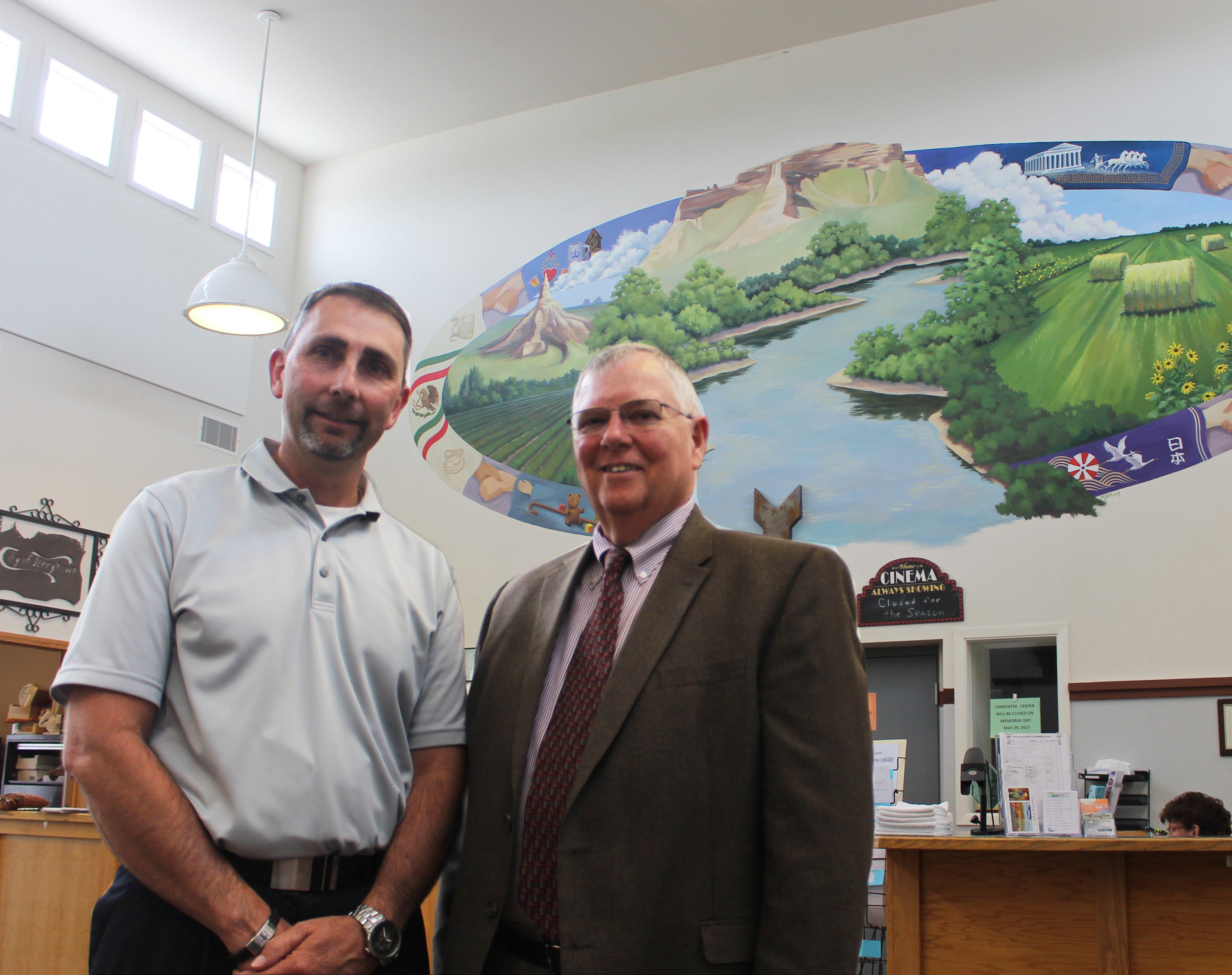 Terrytown Nebraska officials will be getting their water from a new source - the City of Gering - later this summer.
According to Terrytown City Engineer Jeff Wolfe, there will be an additional 1010 feet of 10 inch water main and 3300 feet of 8 inch water main extending from the City of Terrytown to Gering for water delivery.
Public meetings were held this spring letting citizens know about the four phase water project that also includes replacing and improving other water mains in Terrytown; installing 521 new water meters and a remote meter reading system; and repainting and updating the Terrytown water tower. City officials conducted a water study in 2014 with the North Platte Natural Resource District board approving the agreement between Gering and Terrytown in late 2015.
"Increased regulations have made it more advantageous for us to get our water from a larger municipality. Work is beginning now on the first of the four phases of the project so we expect the project to be completed sometime in 2018," said Wolfe.
The water project is partially funded by the USDA Rural Development and a Nebraska Department of Economic Development Community Development Block Grant.
The City of Terrytown has been a member of the League Association of Risk Management (LARM) since
2015. Pictured from the left in the top photo is Wolfe and Terrytown City Administrator/Treasurer Lonnie
Miller in the City offices located in the Carpenter Center in Terrytown. A Terrytown park staff member
mows with the water tower in the background in the lower photo.