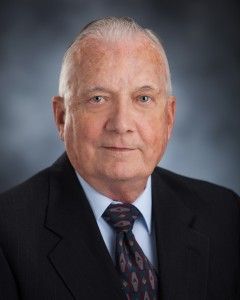 Ever teach your or someone else's child how to drive? It can be stressful, to say the least. My feet pushed forward so hard wanting my son to brake I thought they'd go through the floor. Our kids learn, though, through drivers' ed or parent's patience and hopefully drive safely all their lives.
We could all probably use a refresher course on safe driving.
Since LARM is an insurance pool, we want to emphasize safety and the best way to do that is to provide training. Just like you didn't take for granted your child knew what a double yellow line was, you can't take for granted your city staff know basic safety procedures.
There's a lot of accidents that can happen and, fortunately, LARM is here to provide you with knowledge about preventing those accidents. Dave Bos is our Loss Control Supervisor and he has all sorts of tools to help train you and your staff.
One of Dave's most popular tools is his monthly Safety Minute and Safety Newsletter. You should be seeing these in your email. If you don't, call the office to get them. Many people print these emails out and require staff to sign off after they've read them or they post them in the break room. They're great tools and are full of common sense safety tips.
Dave has also set up online training – Local Gov University Training – that can be accessed on the larmpool.org website. Since LARM pays for these trainings, you need to use your user name and password to get in. Call the office if you don't remember what your password is.
Dave and his assistants, Fred Wiebelhaus and Randy Peters, occasionally hold training across the state for law enforcement. They'll send you details when that occurs. They also have Nebraska Law Enforcement online training on the website.
Safety training is necessary. Who knows? There may be someone on your staff who doesn't really know how to safely use a lawn mower. Don't take it for granted. Use the safety tools LARM and others provide you and train, train, train.
Have a safe and Happy February.
Gerald Solko