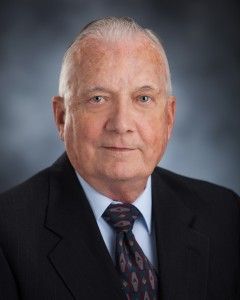 First of all, I'd like to thank the LARM members who have supported and continually support our efforts to grow LARM. There were 95 members last week who refused to participate and 12 members who abstained or voted "no" in an invalid election organized by the League of Nebraska Municipalities.
Even though there was not a majority of yes votes, the League sent out an email Friday congratulating the "new board" stating absurdly that "those who stayed away from the meeting are presumed to have assented to the action of those who attended."
We are disappointed that the League went ahead with this election while refusing three times to meet with the current board to work out some sort of amicable agreement. As the current legally recognized LARM board, we will continue to carry on with the business of LARM.
In the last few years, our board has accomplished the following:
1. We added insurance agents to our staff to grow LARM.
2. We've increased our membership from 57 members in 2013 to the current 167 members.
3. Our Lean on LARM Safety grant program has approved $500 of safety items for 31 members.
4. We've saved $20,000 per year by moving staff out of the League office building to office space where they are happier and healthier allowing them to serve you better.
5. Our customer service, loss control staff, website, training and risk management materials have all been fine tuned to benefit our members.
In the meantime, we will continue to direct staff to review and pay claims, approve grants, set up safety training and answer your important insurance questions. With $11.4 million in surplus funds, LARM is financially stable and able to stand with you for all your insurance needs.
Thank you.
Gerald Solko, City of St. Paul
LARM Board Chair