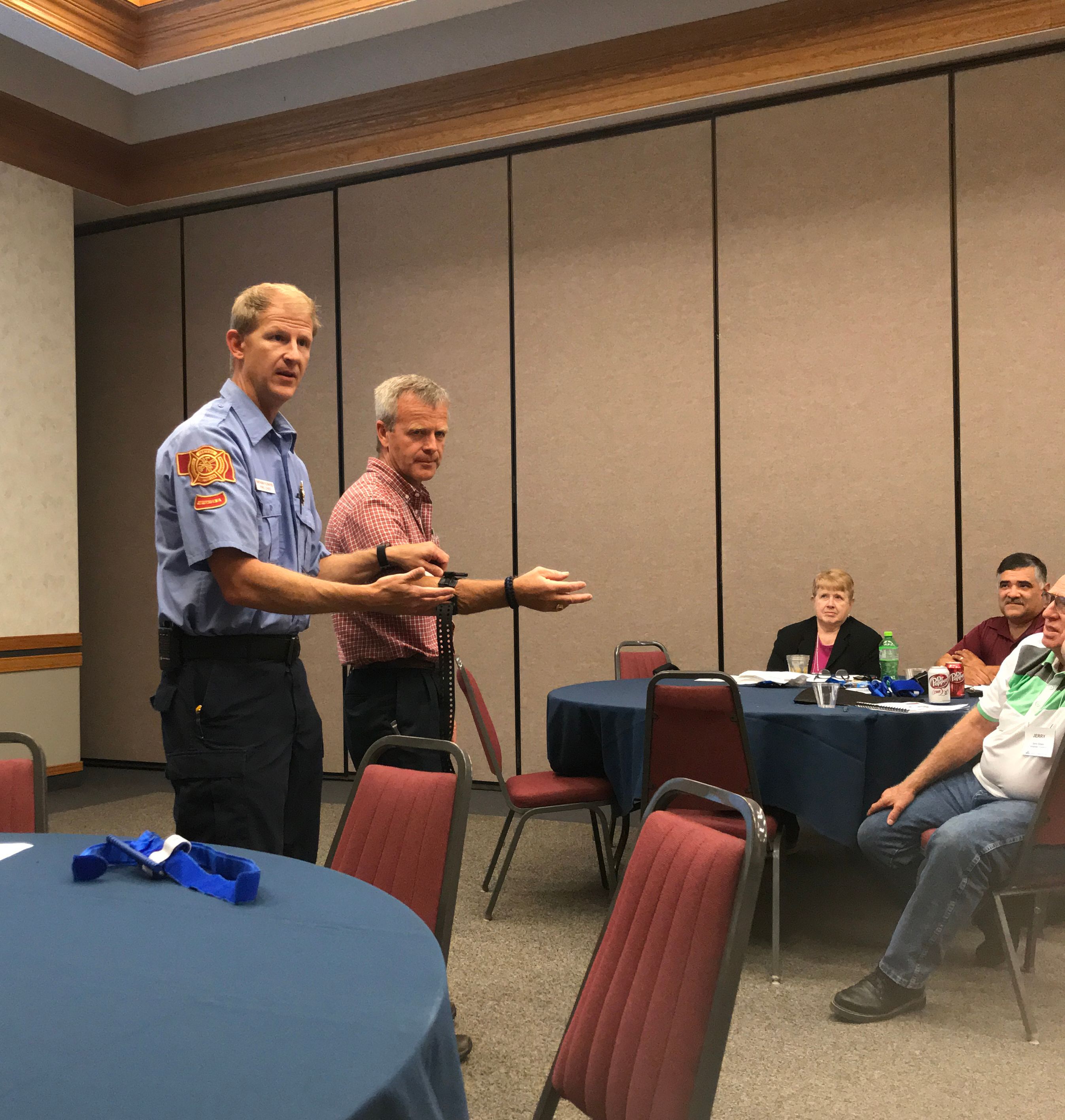 Members of government agencies wanting to learn more about safety issues attended the Western Nebraska Risk Management Seminar at the Gering Civic Center in Gering, Nebraska July 17, 2018. The seminar included topics on CyberSafety, Workers' Comp 101, Workplace Violence, Submitting a Claim, Citizens' Academies, Insuring Events, Stopping the Bleed, Safety: Who's Fault is it? and more.
The League Association of Risk Management (LARM) partnered with the Panhandle Clerks' Association to present the seminar.
"It was a great opportunity for city and village officials and staff to learn risk management techniques to keep their employees and community members safer and to also protect their community resources. In the next few months we will be holding more of these seminars around the state," said Mike Nolan, LARM Executive Director.
Those interested in hosting or attending a Risk Management Seminar in their area can go to www.larmpool.org/conference.html for more information.
In photo from left: Nathan Flowers, Gering Fire Chief, demonstrates applying a tourniquet on George Holthus, Gering Police Chief. Flowers gave the presentation "Stop the Bleed" at the recent Western Nebraska Risk Management Seminar in Gering.