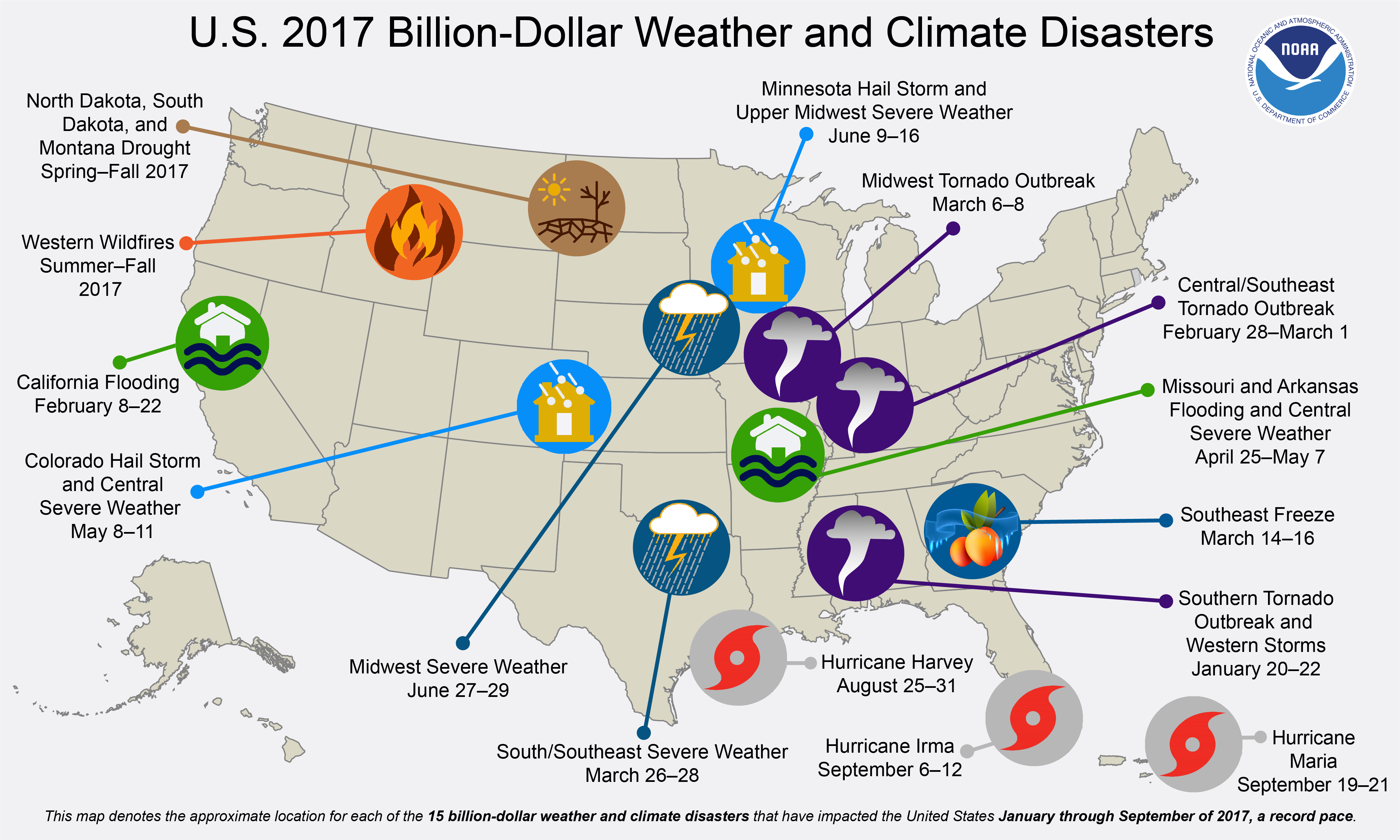 Devastating hurricanes in Texas and Florida along with catastrophic wild fires in California hit business owners, private citizens and government entities hard in 2017. Two recent earthquakes measuring 6.4 and 6.9 recently displaced 20,000 people and destroyed 13,000 buildings in Indonesia. With international insurance companies covering the recordbreaking $140 billion in losses, some insurance industries are looking at higher insurance rates in the next year to make up for those losses.
According to a recent "Business Insurance" magazine article, rates in 2017 increased 3.1% for the year. General liability rates in the fourth quarter increased 1.9%.
"Currently, we don't see any large shifts in contributions for the coming year. Even though the reinsurance market as a whole paid out a tremendous amount of claims last year, they still have sufficient capital that hopefully won't require them to substantially raise premiums," said Olivia Rogers, a Vice President of JLT Re Inc.
JLT Re. Inc. represents the League Association of Risk Management (LARM) as a reinsurance intermediary to help mitigate risk by securing additional financial protection from the global commercial insurance market. LARM is made up of 166 government entities across the state of Nebraska who contribute funds to self-insure the pool group.
"Disasters like what we saw in 2017 affect all insurance markets. The advantage that insurance pools have is that they don't need to meet a profitability target like a commercial insurer. Publicly owned pools are able to smooth out the cycle of high claims years with those years that have relatively small amount of claims," Rogers said. "As the industry moves into 2018, we will gain greater detail and forecasting; however, reinsurance capital levels remain more than adequate despite the record breaking 2017 losses."
For more information, call 402-742-2604 or email tracy.juranek@larmpool.org.