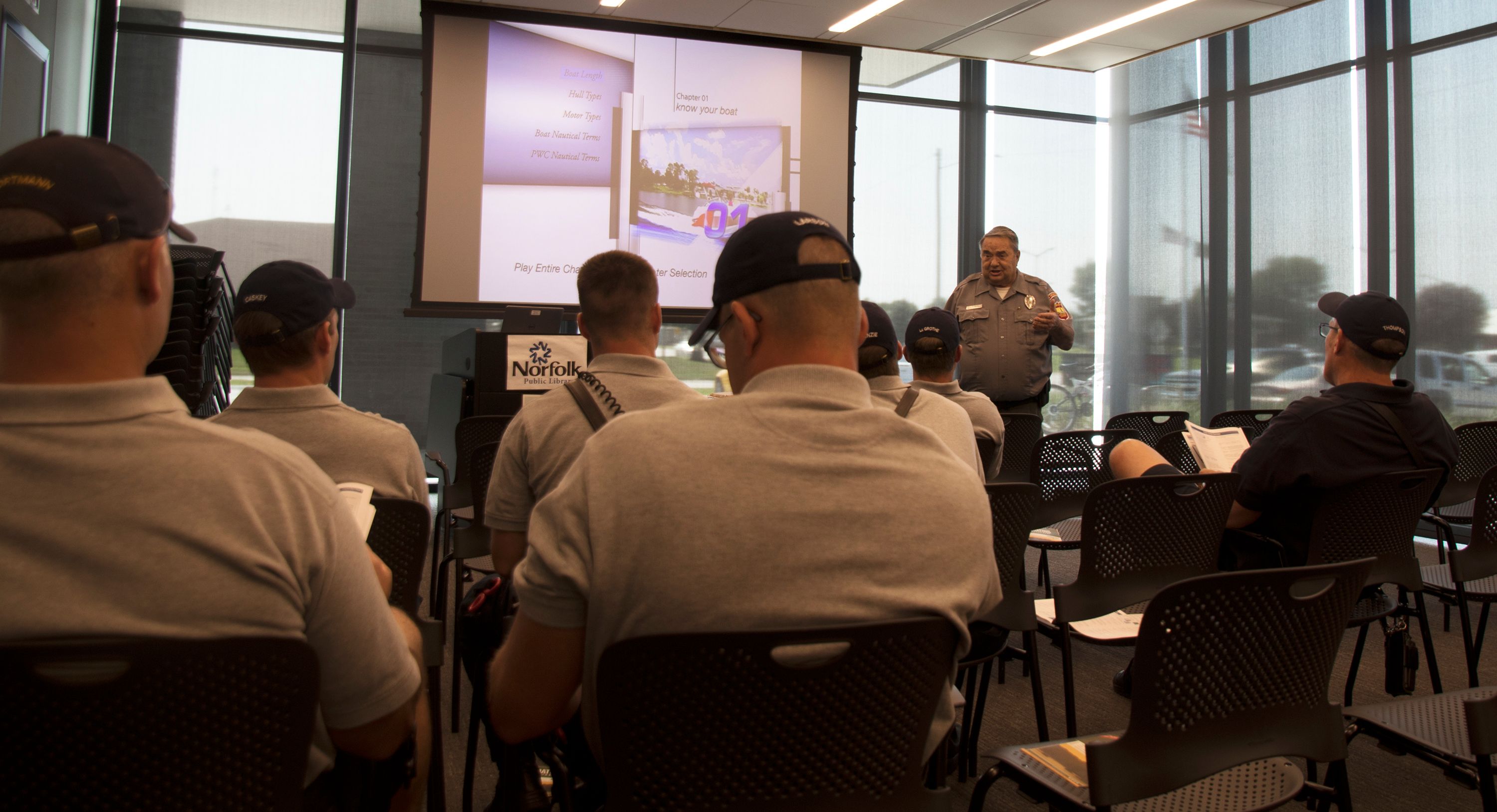 Herb Angell, Boating Law Administrator and Chief Boating Enforcement Officer with the Nebraska Game and Parks Commission, recently presented a Boating Safety class for City of Norfolk firefighters. LARM had set up the course for area rescue personnel.
"If paramedics are going to make water rescues then they should have the same basic boat safety knowledge that those who operate a boat must have," Angell said.
Ethan Larson, a firefighter/paramedic with the City of Norfolk Fire Division, said it was good to get some general knowledge about water craft safety.
 "It seems like kayaks, paddle boats and smaller watercraft are popular right now so there are more people out on area lakes and rivers."
Angell told the participants that the answer to boating safety is education. Besides learning about the different types of watercraft, Angell emphasized that the public needs to know the importance of wearing life jackets, letting others know when and where they are in the water and being aware of weather and water conditions.
The training was held from 1-5:00 Tuesday, Wednesday, and Thursday at the Norfolk Public Library.