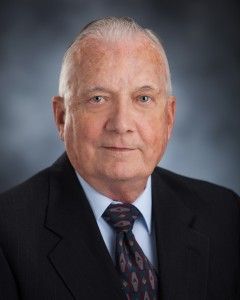 We all know that large claims can happen to anyone but claims generated or increased by lack of safety emphasis, policies, and procedures cannot be allowed to get out of hand.
This fact led the LARM Board to make a difficult decision at their August 21, 2018 board meeting. It occurred only after consultation with the Nebraska Department of Insurance, LARM's workers' compensation reinsurer, risk management specialists and consultants from outside LARM.
The City of North Platte has had accidents resulting in frequent, and occasionally large, claims including the largest claim in the history of LARM. This recent largest claim required LARM and its reinsurer to reevaluate how LARM responds to claims from North Platte.
The LARM Board voted unanimously to raise North Platte's deductible to $100,000 per injured employee per accident while also agreeing that they could revisit North Platte's measures taken to reduce its claims before October 1, 2019.
This was deemed necessary to level the losses caused by North Platte with those of all other LARM members in general. Without the deductible future premiums might have increased significantly for all LARM members.
The LARM staff reported in a staff memo their efforts to help North Platte reduce the number of workers' compensation claims.This involved a significant process with Mark Nestor, a consultant with Independent Consulting and Risk Management Services (ICRMS). ICRMS provides insurance analysis for LARM. In the last few months Nestor and LARM loss control staff prepared a comprehensive risk management analysis for North Platte.
Several reasons to support the deductible were identified at the meeting. First, the LARM insurance pool must maintain its $750,000 self-insured retention rather than risk it being increased by the reinsurer. LARM's workers' compensation reinsurer advised that if excessive North Platte's claims risks are not managed and exposures reduced, the reinsurer may not cover LARM at less than a significantly increased self-retention. This could raise LARM's self-insured retentions to $1,000,000 or larger and significantly increase LARM member rates to finance the increased self-insured retention.  
Second, LARM must keep member rates stable. For the coming fiscal year, LARM's workers' compensation reinsurance costs are being increased by 3.5%. Of that increase .5 per cent is because of inflation and the additional 3% is due entirely to the large November 2017 North Platte workers' compensation claim.
Third, the City of North Platte's claims frequency and severity of claims must be managed more effectively by North Platte. LARM had been informed that North Platte's first safety committee meeting was organized after the submission of the November 2017 workers' compensation claim. Since 1994, the State of Nebraska has required that private and public employers who are subject to the Nebraska Workers' Compensation Act establish safety committees.
Consultant Nestor told the Board that when a member has both frequency and severity in losses over an extended period of time, pools across the country often require members with adverse claims histories to bear greater risk deductibles or rates. This is part of sound insurance underwriting.
Mr.  Nestor reported that in the last seven years North Platte incurred four claims costing between $50,000-$100,000; one claim in the range of $100,000 to $250,000; one claim between $250,000 and $1 million; and one claim greater than $1.4 million. He added that claims payouts for North Platte have been subsidized by the other members.
Paige Buffington, LARM Workers' Compensation Claims Specialist, compared the City of North Platte's workers' compensation claims to a similar sized member and said North Platte had twice the claims in the last eight months as the other member of similar size.
North Platte Attorney Doug Stack represented the City of North Platte at the LARM Board meeting. He argued that the LARM pool existed to share the claims of all its members and that these claims would "all even out in the long run." He also pointed out that from 2014 to 2017 City of North Platte employees had watched more than 1500 online safety videos across 119 topics.
Lynn Rex, League of Nebraska Municipality Executive Director, argued to the Board against the proposed increased deductible saying that no one had worked with North Platte City Administrator Jim Hawks to help with reducing claims until current LARM Loss Control Manager Dave Bos was hired. Several LARM loss control staff have since disproved this statement.
"I don't want this to be part of my legacy and I don't think you want it to be part of your legacy either," Rex told the board. After learning of North Platte's history, Rex said, "Pools are about risk sharing. I know you have to hold members accountable but this deductible is self-insurance (for the City of North Platte)."
Mike Nolan told the board he wants to avoid nonrenewal of the City of North Platte. He said this is something LARM has never done and he hopes the city can bring its loss experience under control as quickly as possible and earn its way to a more favorable coverage structure. He noted that LARM will continue to partner with North Platte to reduce claims and to create a safety culture.
LARM Board member Andrew Ward said he is concerned about the frequency of the North Platte worker's compensation claims stating that North Platte currently has a workers' compensation claim about every 11 days.
If you have any further questions about the board decision to increase the City of North Platte's deductible, please contact the LARM office at 402-742-2604.
Have a safe fall!
Gerald Solko