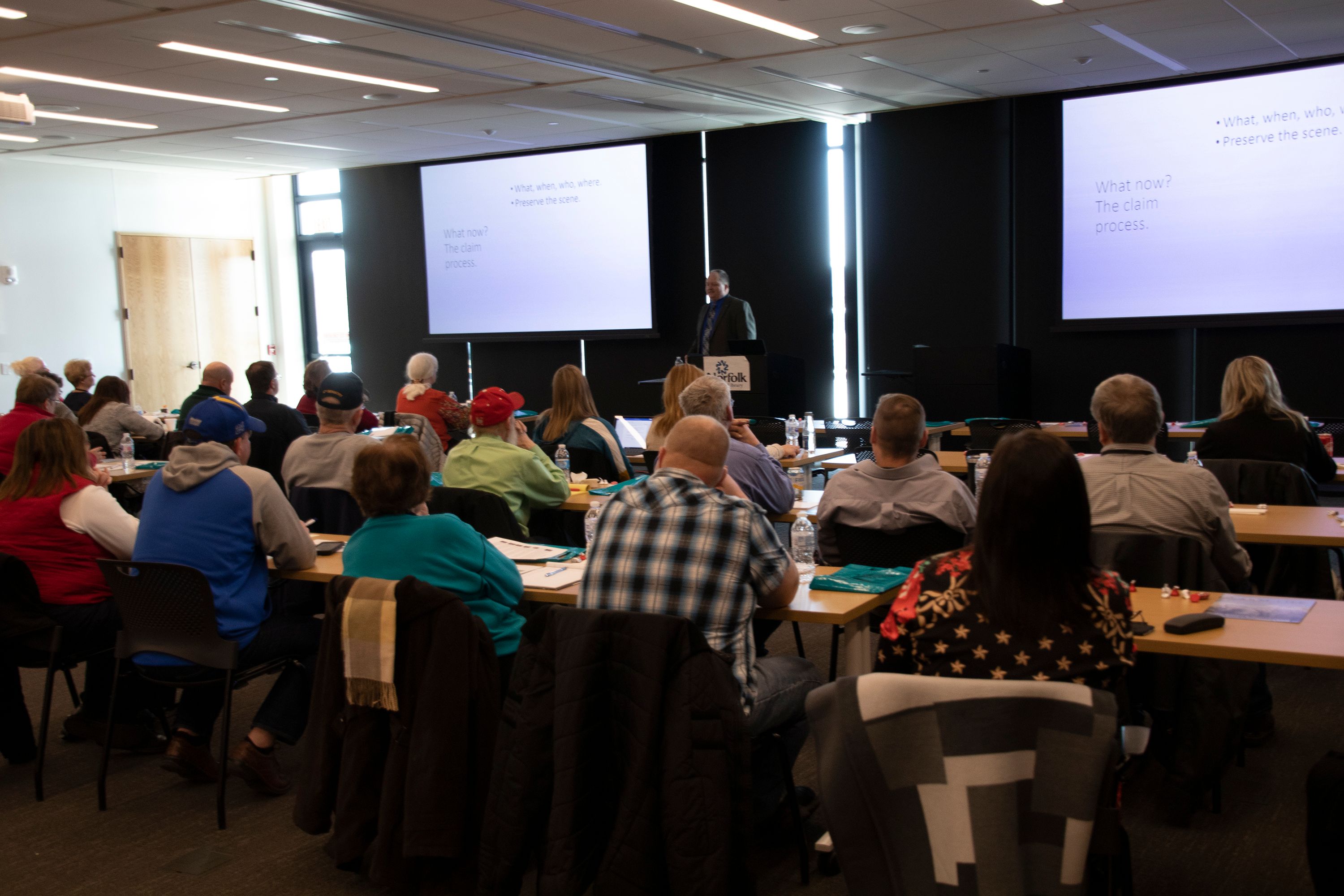 Over fifty members of government agencies interested in learning more about managing risk in their communities attended the Learn with LARM Risk Management Seminar at the Norfolk Public Library in Norfolk February 14, 2019. The seminar included topics such as Nuisance Abatement, Workers' Comp 101, Workplace Violence, Submitting a Claim, Ergonomics, Who's Minding the Money?, and more.
Those attending included village and city clerks, water plant operators, village board members, police officers, human resource directors, risk managers, village treasurers, utility superintendents, and payroll clerks. They were from the  communities of Coleridge, Lindsay, Randolph, Thurston, Norfolk, Bassett, St. Paul, Verdigre, Wisner, Wilcox, Columbus, Neligh, Elgin, Stanton, Niobrara, Genoa, Wausa, Allen, Cedar Rapids, Leigh, O'Neill, Ewing, and South Sioux City.
The League Association of Risk Management (LARM) partnered with the Northeast Area Clerks Association to present the seminar.
Pictured is Fred Wiebelhaus giving a presentation on submitting an insurance claim.