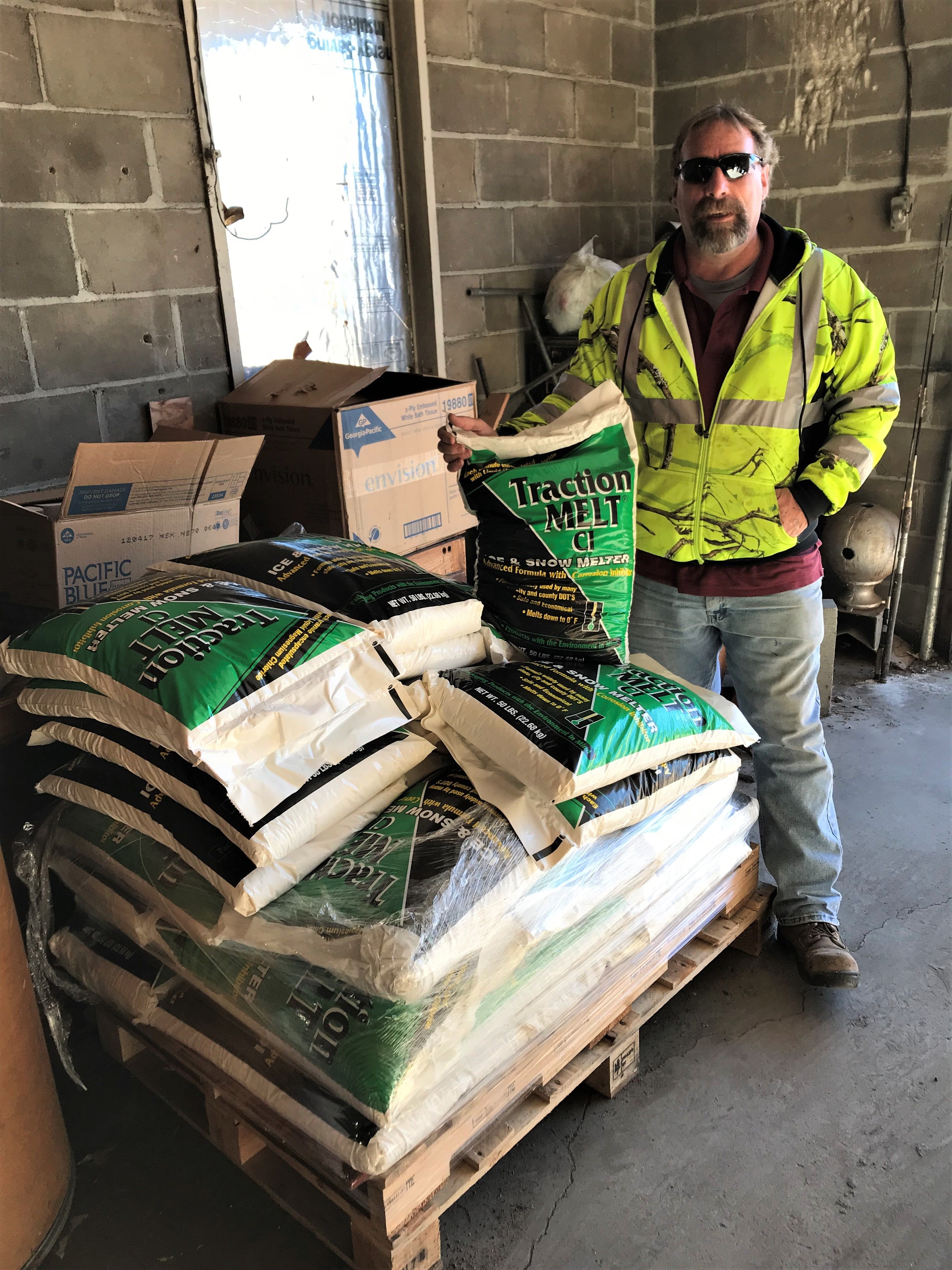 It takes a lot of ice melt to keep a 211 foot long pedestrian walkway safe all winter. That was one of the main reasons Deputy Clerk Shelby Morrison's submitted a Lean on LARM Safety Grant application for ice melt for the Village of Hershey.
"With the new walkway over the railroad tracks now open, we have members of our community utilizing the walkway daily. Having enough ice melt available to cover this area is essential in lowering the chances of someone being injured because of ice," Morrison said.
The $500 grant awarded to the Village is part of the League Association of Risk Management (LARM) Lean on LARM program to help members fund safety projects in their communities.
LARM is an insurance pool made up of 164 governmental entities across Nebraska. For more information go to www.larmpool.org.
Photo is of Ronnie Stewart, Hershey's Maintenance Superintendent.