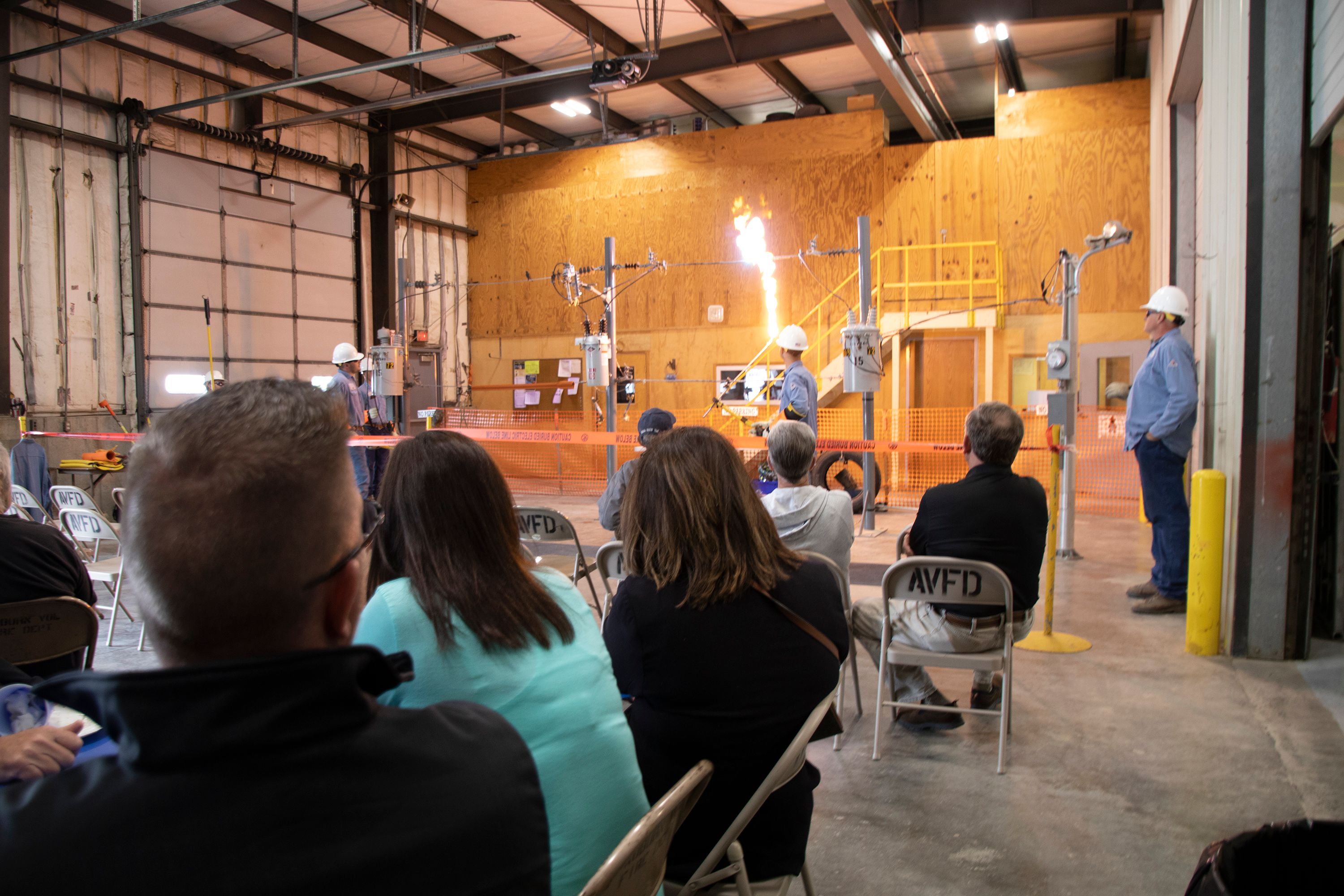 The Auburn Board of Public Works celebrated its 80th anniversary this past week with electrical safety demonstrations, an open house, tours of the Power Plant, lunch, and special speakers. The Board also recognized 50 years of service for the Water and Wastewater Plants with tours of those facilities.
The Auburn BPW has been a LARM member since LARM was formed in 1995. Dave Hunter is the general manager of the Auburn BPW and is also on the LARM Board of Directors.
Photo is of an electrical safety demonstration put on by the Auburn BPW staff.