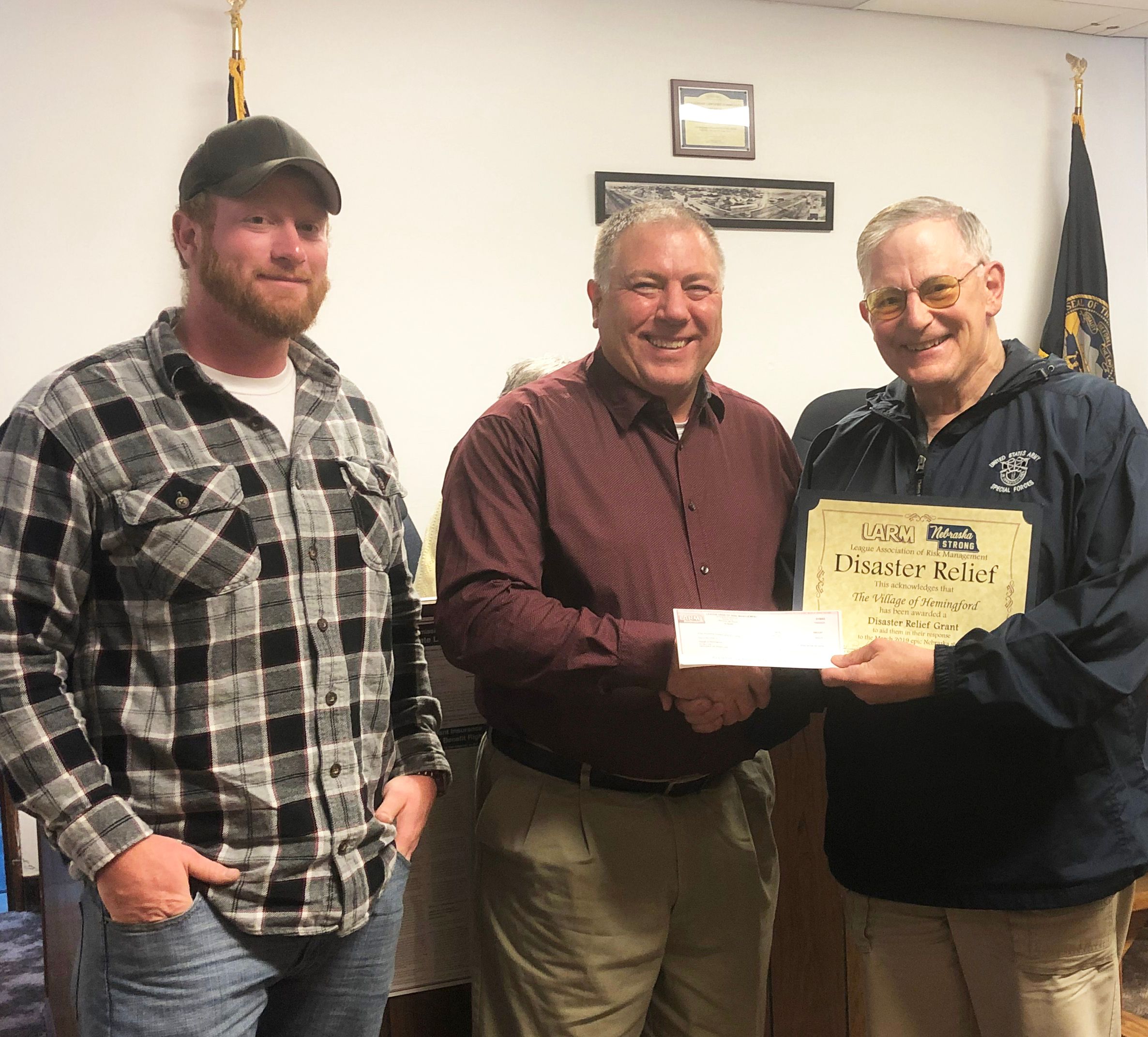 Appropriately, a late spring snow was falling when the Village of Hemingford received a $500 Disaster Relief check from the League Association of Risk Management (LARM) at its May 21st Village Board meeting. Barb Straub, Village administrator, had applied for the funds to help pay for materials for road repair needed after the March 12-14 epic storm that hit much of Nebraska.
"All of you have complexity from the storm that you have to manage that isn't pleasant and it's going to take a long time for us to get over this," said Mike Nolan, LARM Executive Director who presented the check, a Nebraska Proud t-shirt and a certificate to the Board.
The Disaster Relief Funds were approved by the LARM Board of Directors in late March. Twenty-eight LARM members have since received the funds to help pay for storm related items such as sump pumps, generators and other equipment.
Pictured from the left are Hemingford Utilities Superintendent Kyle Huss; Hemingford Board Chair John Annen; and Mike Nolan, LARM Executive Director.