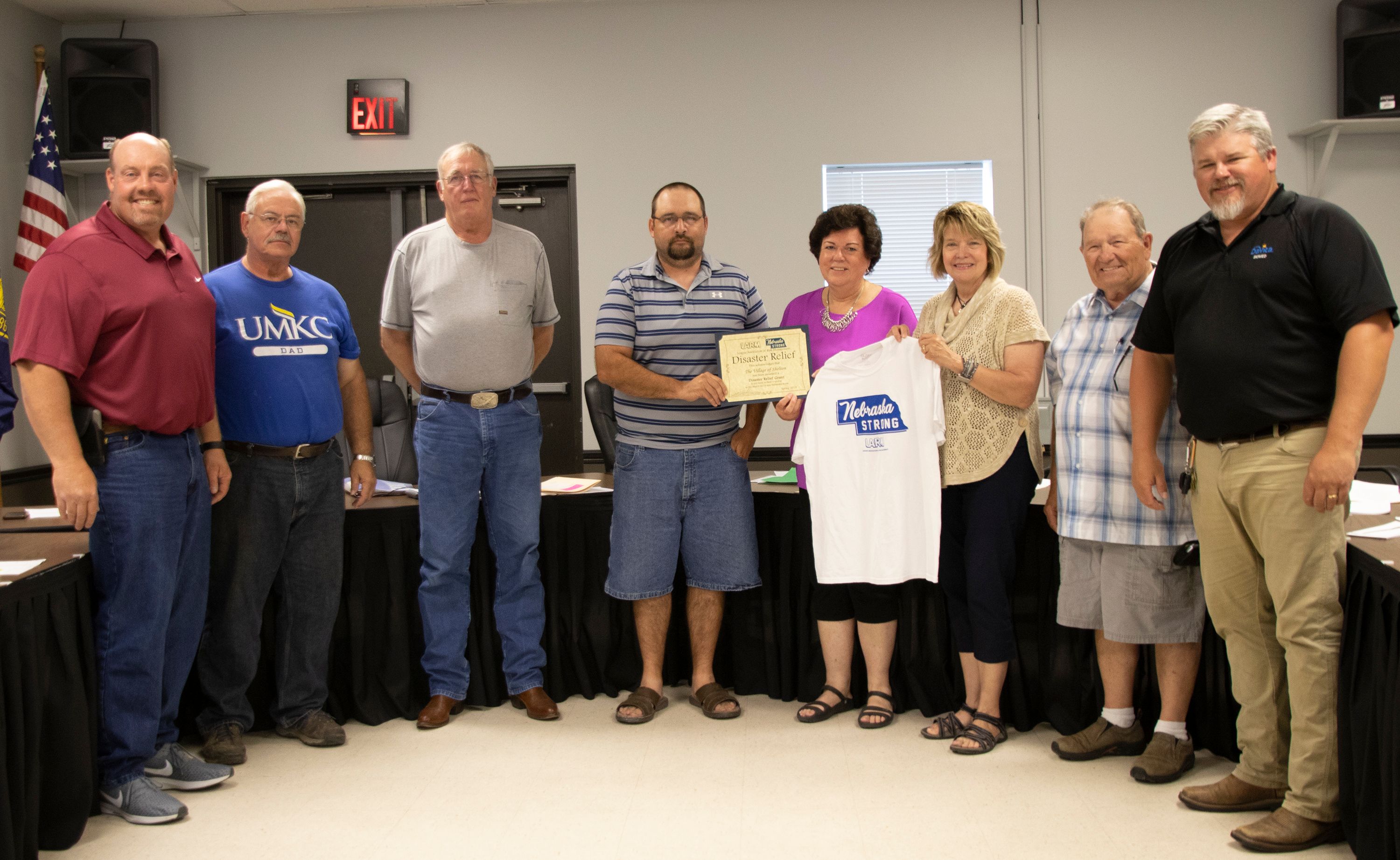 The Village of Shelton recently received a $500 Disaster Relief check from the League Association of Risk Management (LARM) at its Village board meeting. Bonnie Doremus,Village Clerk, had applied for the funds to help pay for repairs for a pump in a lift station needed after the March 12-14 epic storm that hit much of Nebraska.
The Disaster Relief Funds were approved by the LARM Board of Directors in late March. Twenty-eight LARM members received the funds to help pay for storm related items such as sump pumps, generators and other equipment.
Pictured from the left: Utility Superintendent Dan Sell; Trustee Doug Cline;Trustee Dave Doremus; Chairman Chuck Roe; Clerk/Treasurer Bonnie Doremus; LARM Board Member Beth Bonderson; Vice Chairman Cliff Keslar; and Trustee Jeff Oberg.​