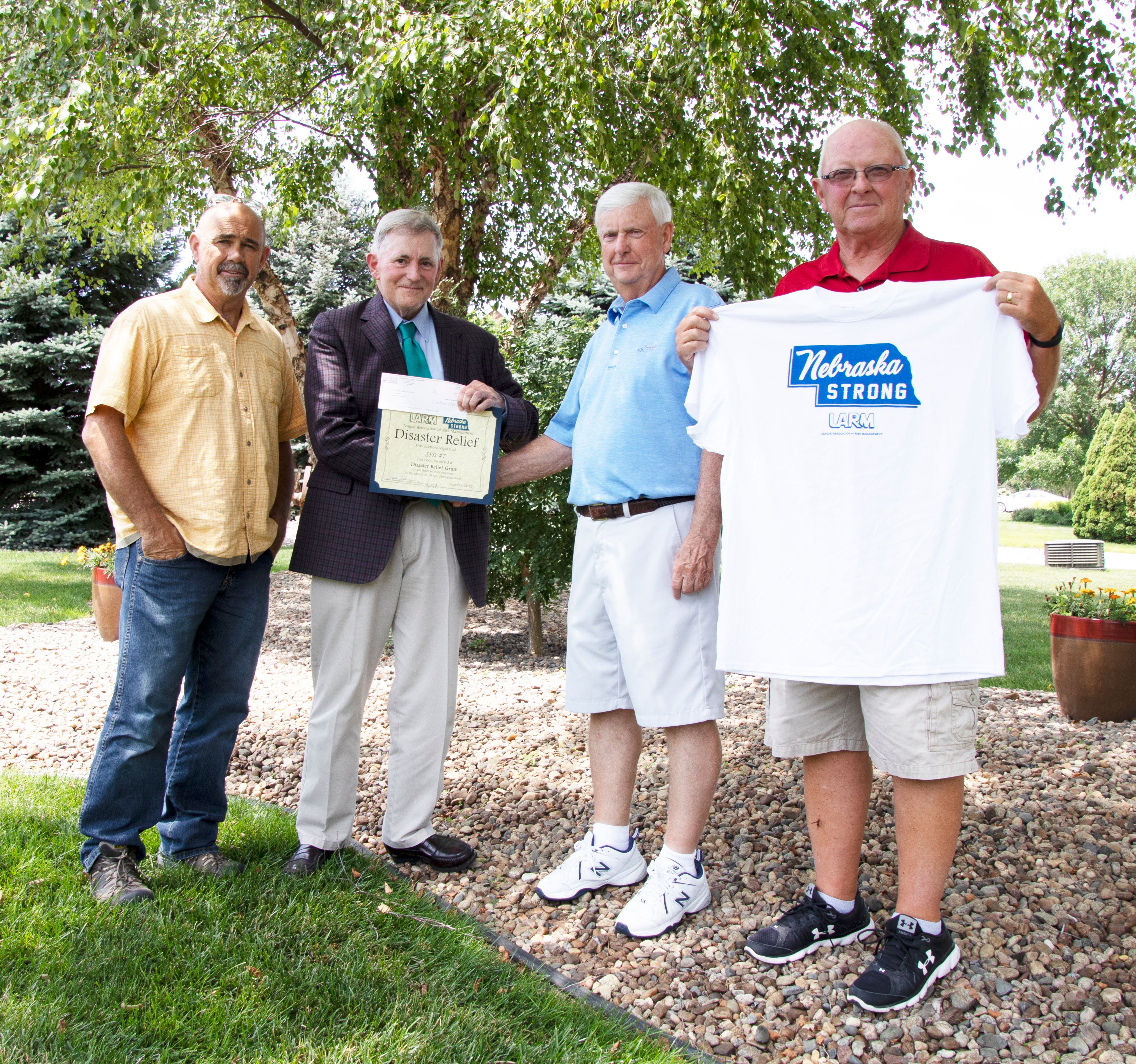 Sanitary Improvement District (SID) #7 of Platte County recently received a $500 Disaster Relief check from the League Association of Risk Management (LARM). William Rongisch, SID #7 trustee member, had applied for the funds to help rent a generator needed by the SID after the March 12-14 epic storm that hit much of Nebraska.
"We as the SID trustees certainly knew the flood might be coming as we met with the Platte County emergency management group regularly so we tried to prepare and part of that preparation was informing the people of what was going on and part of it was renting a generator in case the power went down. We worked together to get through this and everyone was safe. We are thankful for that," Rongisch said.
The Disaster Relief Funds were approved by the LARM Board of Directors in late March. Twenty-eight LARM members have since received the funds to help pay for storm related items such as sump pumps, generators and other equipment. LARM is an insurance pool made up of 168 government entities across Nebraska. For more information go to www.larmpool.org.
Pictured from the left are: Tom Goc, SID #7 Board Trustee; Mike Nolan, LARM Executive Director; William Rongisch, SID #7 Board of Trustees Chair; and Steve Stevens, SID #7 Board Trustee.