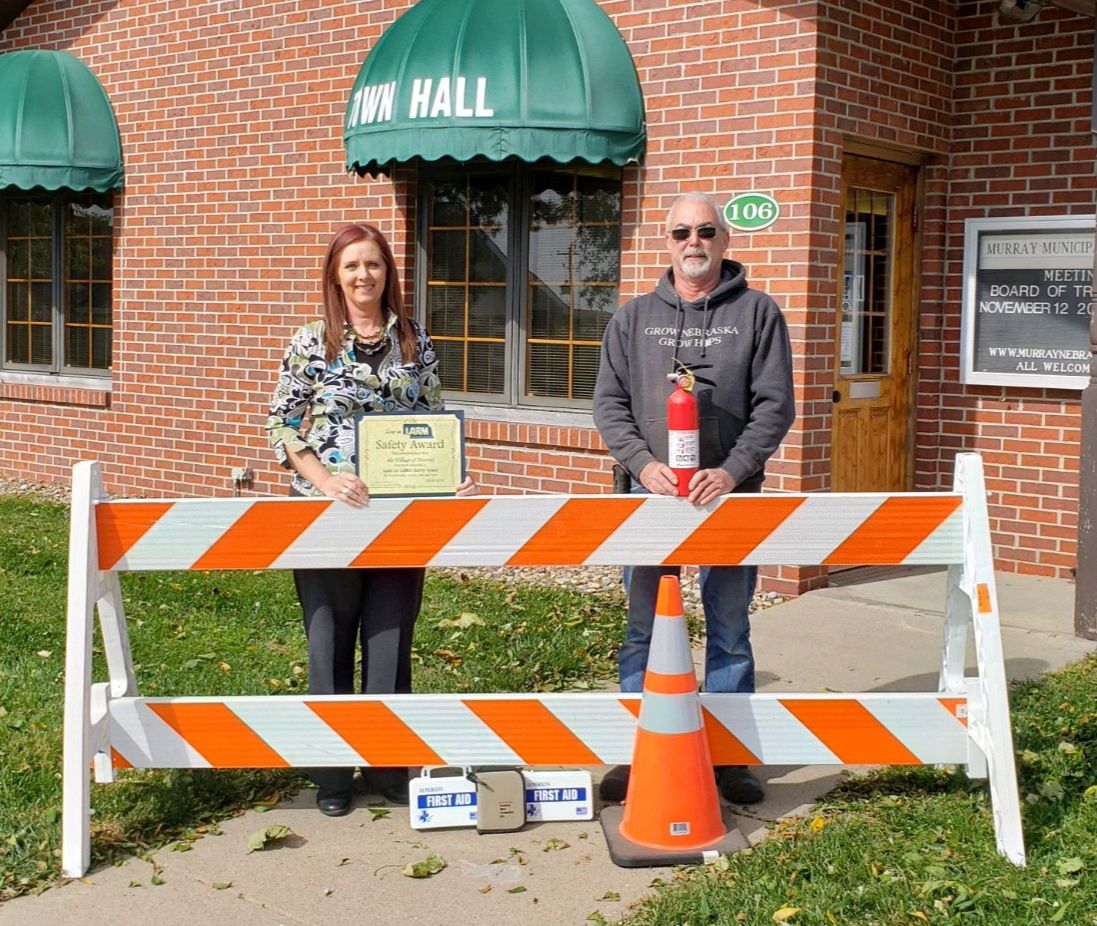 The Village of Murray was recently awarded a $500 Lean on LARM Safety Grant. Shelli Hayes, Village Clerk, submitted an application for the grant to purchase barricades, cones and first aid kits for the Village.
The League Association of Risk Management (LARM) is an insurance pool made up of 167 governmental agencies across Nebraska. Over 150 grants have been awarded to LARM member communities since 2018. For more information, go to www.larmpool.org.
Pictured are Village Clerk, Shelli Hayes, and Village Maintenance Operator, Jerome Speck.