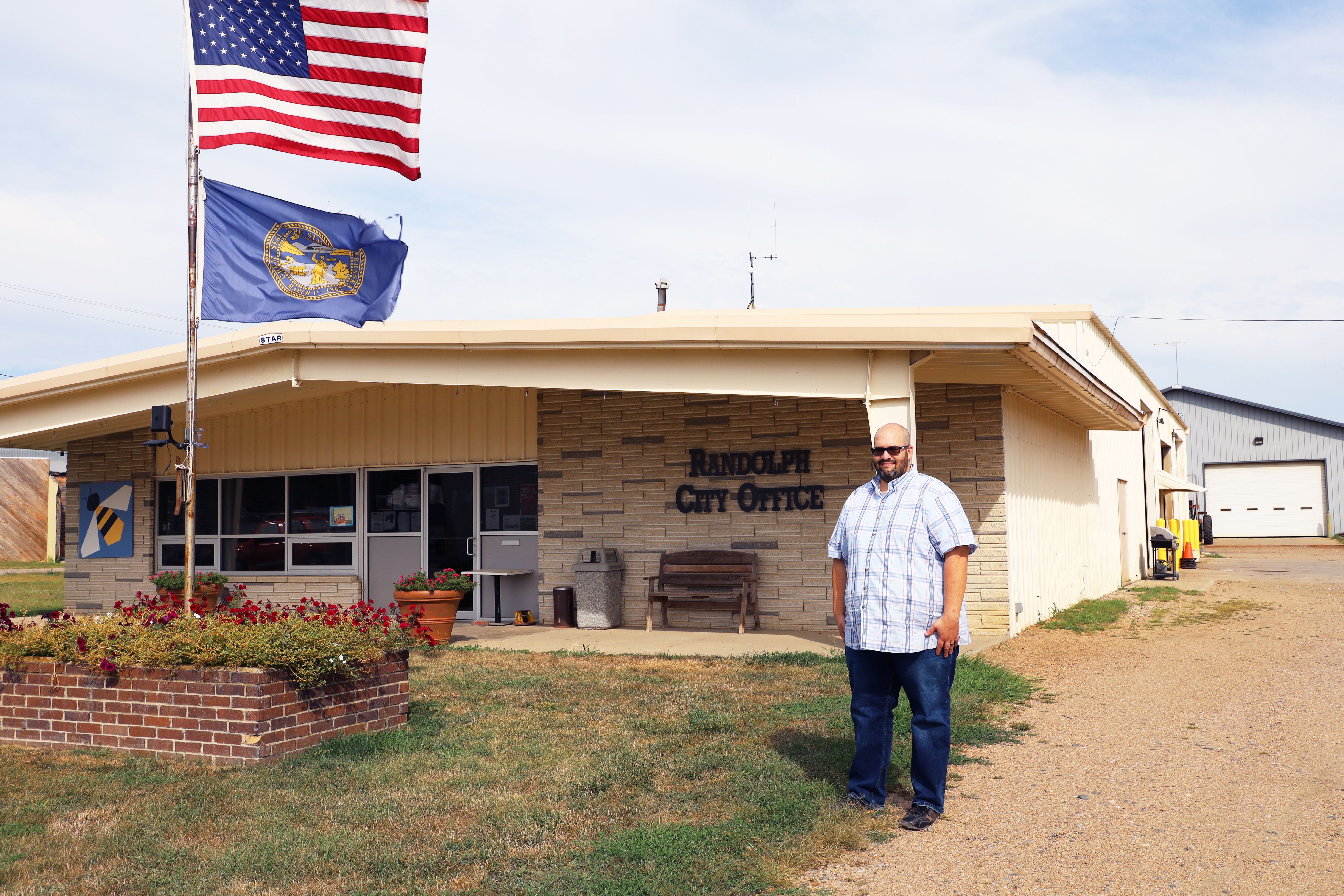 The City of Randolph has used Lean on LARM Safety Grant funds towards a speed trailer and security cameras in the past and most recently used the funds to purchase reflective covers for bollards near the doors of their public buildings. Ben Benton, Randolph City Administrator, said the covers made the area around the buildings safer for city workers and also protected the building entrances.
"Safety for our workers is a priority, and we are pleased to be able to use the Lean on LARM Safety Grant to increase the safety for workers and citizens in Randolph," Benton said.
The League Association of Risk Management (LARM) is an insurance pool made up of over 170 governmental entities across Nebraska. Nearly 200 $500 Lean on LARM safety grants have been awarded to Nebraska communities since 2018. For more information, go to www.larmpool.org.
Photo: Ben Benton, Randolph City Administrator, standing near city office with bollard covers in the background