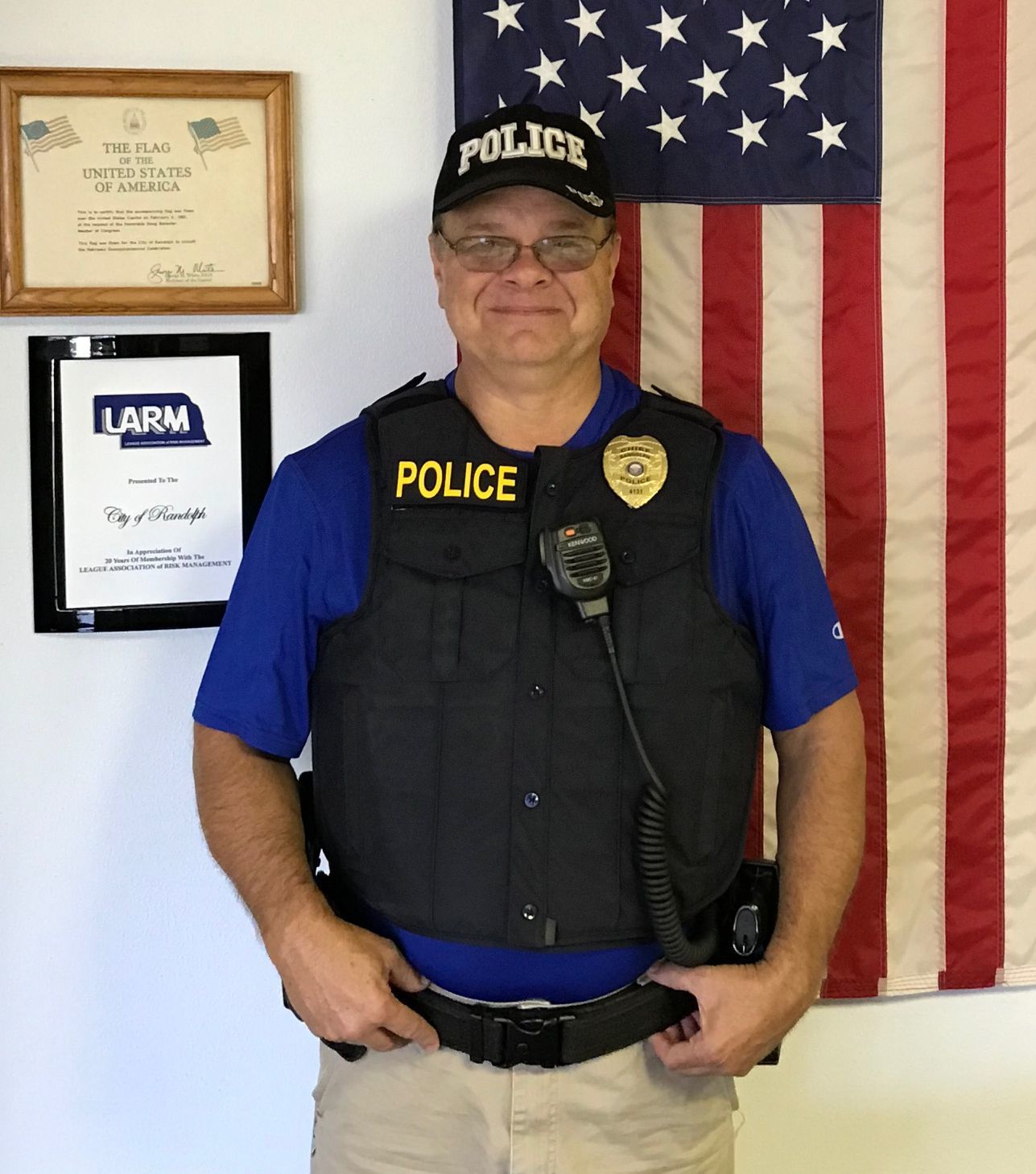 The City of Randolph recently received a bulletproof vest as part of a League Association Risk Management (LARM) program that provides $700 in funds towards an approved vest for members who qualify for the grant.
Sixteen LARM member police departments across Nebraska have applied for and will be receiving bulletproof vests from the LARM Armor program.
"There is always the chance that our law enforcement will be in a situation where a bulletproof vest is necessary even in a city the size of Randolph," said Randolph City Administrator Benjamin Benton. A requirement of being awarded funds for this program is that the LARM member police department has a mandatory wear policy for their patrol officers. The City of Randolph has a policy requiring police officers to wear a bulletproof vest while on duty.
"A bulletproof vest is an important investment. This grant is LARM's way of helping to keep the officers in Nebraska communities safe," said Dave Bos, LARM Executive Director.
LARM provides risk management coverages and services for over 175 governmental entities across Nebraska. For more information, go to www.larmpool.org.
Pictured is Pat Eller, City of Randolph Police Chief.