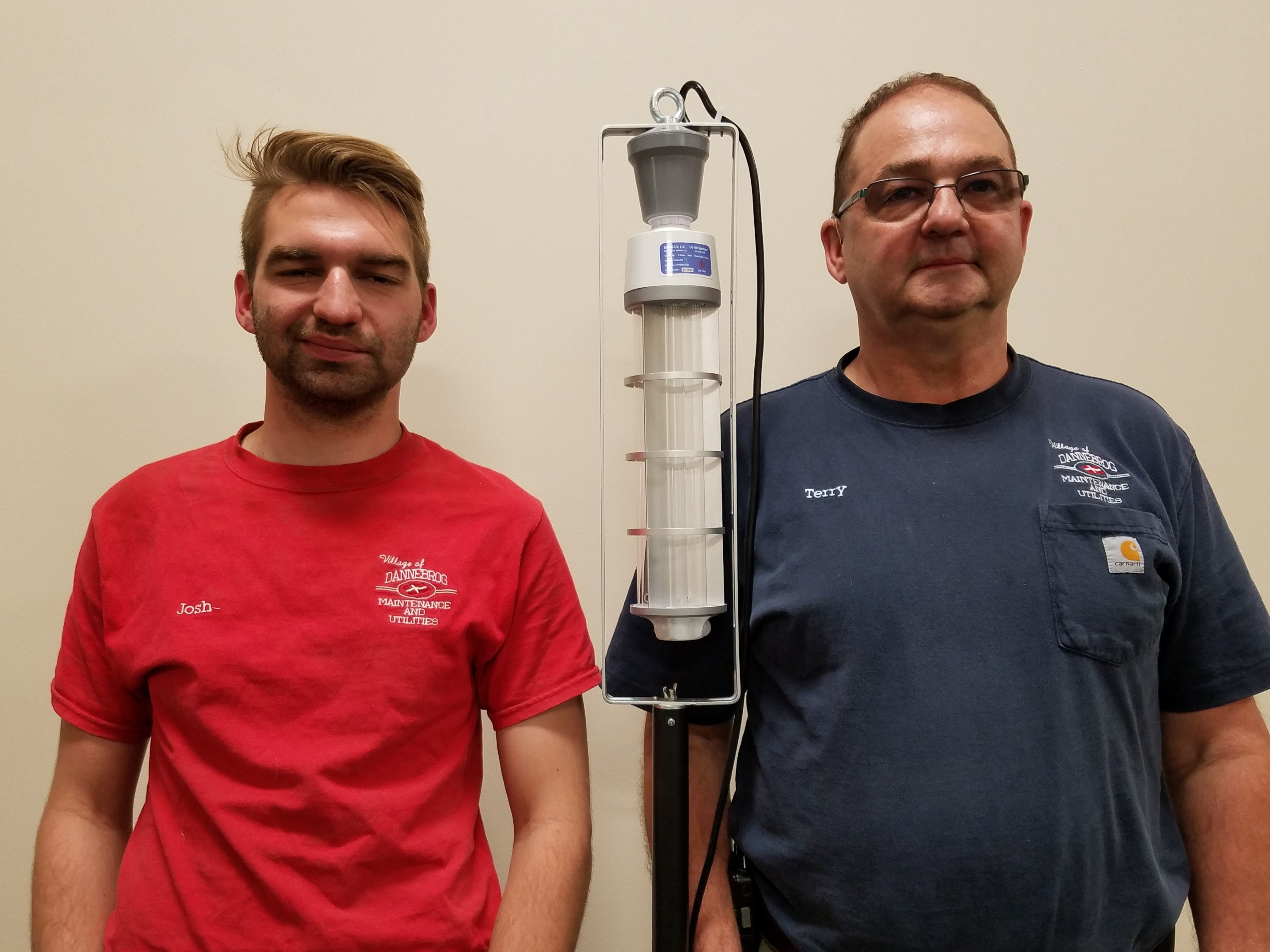 The Village of Dannebrog recently received a $500 Lean on LARM Safety Grant to purchase an environmental sanitizer. Terry Webb, Village Manager, applied for the equipment earlier this year to sanitize public spaces.
The League Association of Risk Management (LARM) provides Lean on LARM Safety Grants each year to members to help them promote safety in their community. For more information, go to www.larmpool.org
Pictured from the left are Josh Webb and Terry Webb.