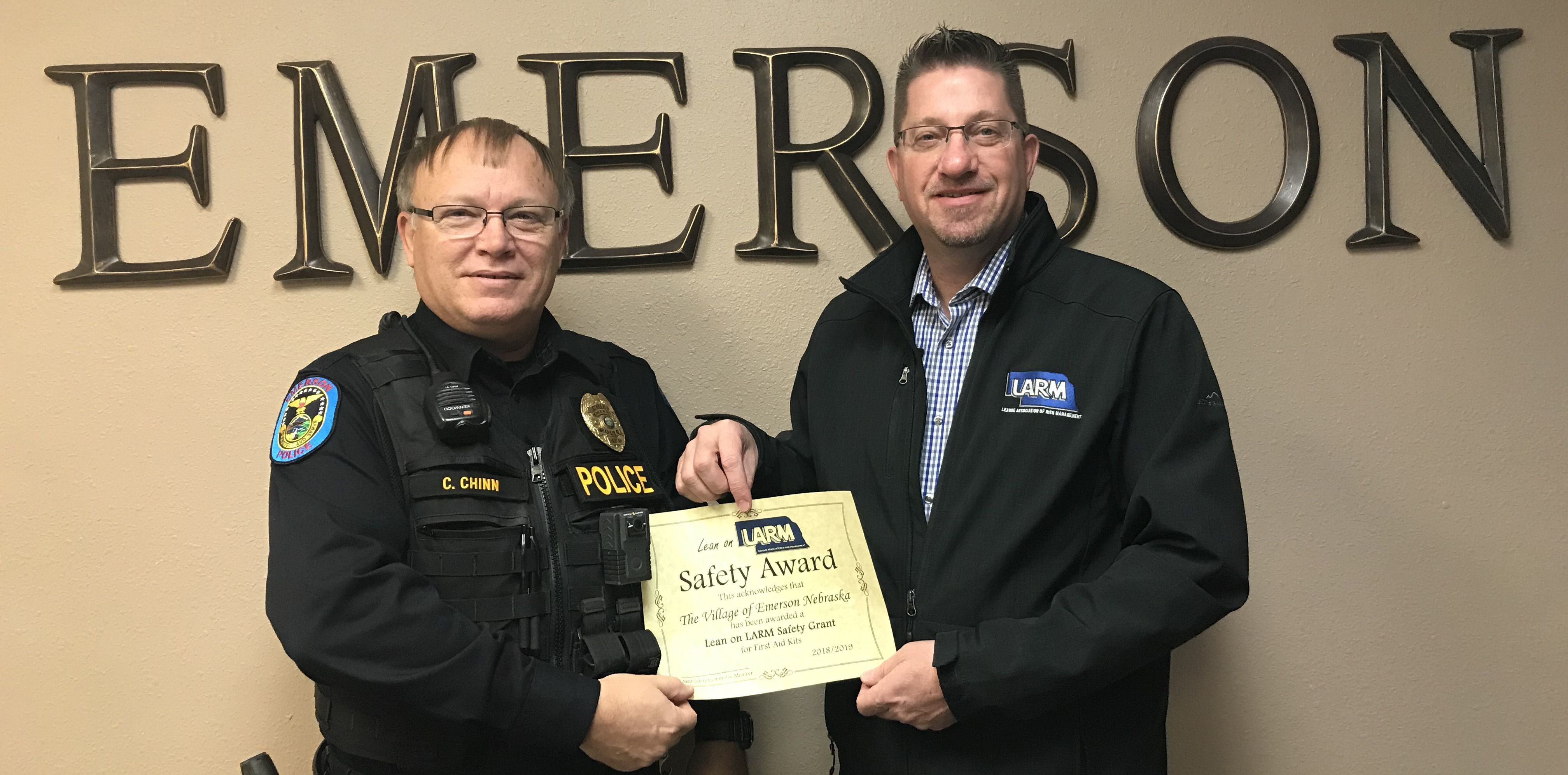 Over the last four years, LARM has awarded nearly 300 Lean on LARM Safety Grants to LARM members. These $500 grants enabled communities to purchase safety items such as traffic cones, protective apparel, security cameras, gas monitors, first aid kits, playground surfacing, fire extinguishers, barricades, safety harnesses, AEDs, eye protection and much more.
As of October 1, LARM members are eligible to submit an application for a $500 2021-2022 Lean on LARM Safety Grant for items that will promote safety in their community.
Applicants must be a LARM member at the time of submission and issuance of grant funds. Apply online at www.larmpool.org/leanonlarm.html. Once the application has been submitted, the Lean on LARM committee will review the application and notify the recipient if it's approved. Note that Lean on LARM Safety Grant items cannot be purchased until the grant has been approved.
For more information, contact Fred Wiebelhaus at fred.wiebelhaus@larmpool.org or 402-440-9129; or Diane Becker at diane.becker@larmpool.org or 402-314-6827.
Pictured are Emerson Police Chief Chuck Chinn and LARM Executive Director Dave Bos.