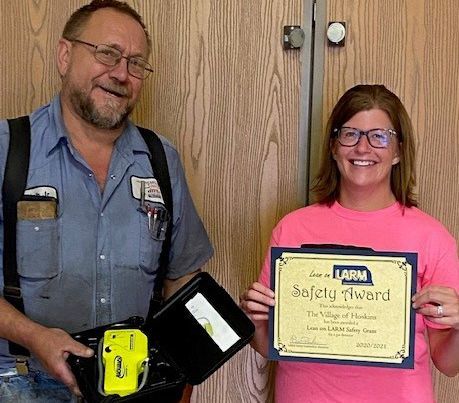 The Village of Hoskins has utilized $500 in Lean on LARM Safety Grant funds to purchase a gas detector. The detector detects dangerous gases, so workers know when not to enter an enclosed area. Diane Doffin, Village of Hoskins Clerk, said the gas detector offers "peace of mind" knowing it is safe to work.
The Lean on LARM Safety Grant is available to all League Association of Risk Management (LARM) members and is used for items that promote safety in the city. 
Pictured are Village of Hoskins Board Members Richard Doffin Jr. and Sarah Kimmel.