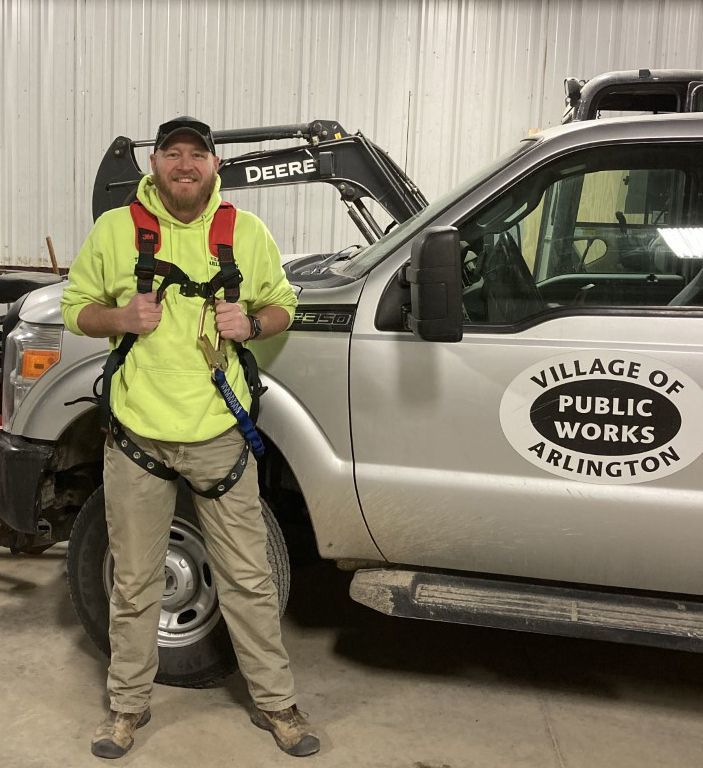 The Village of Arlington was recently awarded a $500 Lean on LARM Safety Grant to purchase safety equipment.
"The safety harness will be used when employees are installing, removing, or repairing Veteran Banners and Christmas Lights on the power poles around town. The harness will secure the employee to prevent falls from the lifting apparatus. The lights will make the city vehicles more visible when employees are working in the community, providing more safety for them inside or outside of their vehicles," said Niki Herre, Village of Arlington Clerk/Treasurer.
The League Association of Risk Management (LARM) offers the grant to members to purchase safety items for their communities. 
Pictured is Tyler Fickenscher, Village of Arlington Maintenance Worker