Brett Benson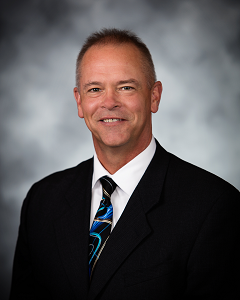 Brett Benson began working for LARM and LONM as the IT Manager in August 2013. He has been working in the IT industry since 1988 after graduating from Nebraska Wesleyan University with a B.S in Mathematics.
Brett attained A+ Certification and continues his professional education in the ever-changing world of computers. He has managed quality assurance for a software development company in Lincoln and provided support services for patient data collection for hospital systems in the United States.  He was a product manager for a leading software developer for their flagship utility software running on Macintosh and Windows operating systems and was the owner of his own business providing information technology services to small to medium-sized businesses in Nebraska.
In his free time, Brett enjoys hiking and taking walks with his wife Kris, playing golf, attending baseball games at all levels, and spending time with his three children.