Clayton Luther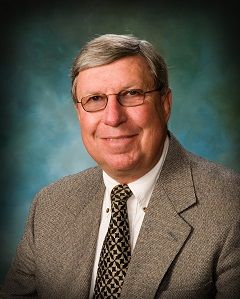 Clayton and his wife have been married for 49 years. They have four daughters and 10 grandchildren. He spent 18 years in education and 30 years in commercial insurance. He has lived in Nebraska all but for four years while in the Navy- one year in Vietnam. He thoroughly enjoys meeting the great people of Nebraska while evaluating property for communities.
He has a Bachelor of Science degree in biology, a Masters Degree in secondary education, is a licensed counselor, has a six-year degree in educational administration, and is a Certified Insurance Counselor.
His wife took students abroad for 18 years and so they have seen much of the world. He says that some of the best travel experiences were in Africa, Alaska, and Russia. He enjoys sports, bike riding, their grandchildren, and feels blessed to have a great family and privileged to be associated with LARM.