Michael Nolan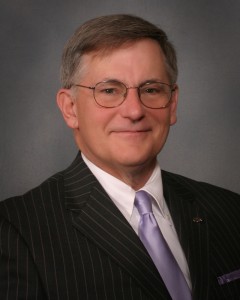 Michael is the Executive Director for the League Association of Risk Management (LARM).
Prior to joining the LARM team in May, 2008, Michael served as the City Administrator for the City of Norfolk for 28 years and served on the LARM Board of Directors for 13 years. During his time with the City of Norfolk, Michael developed a modified "zero base" budget system; attended every negotiation and dispute resolution course taught by Harvard Law School; and experienced many economic development recruitments and expansions that have involved complicated negotiations about credit analysis, infrastructure, revolving loans, tax increment financing and other state and local "incentives". Michael was also extensively involved in the legislature including helping the League of Nebraska Municipalities and other public entities enact LB 564, the Recreation Liability Act; and being a co-author of LR 11CA, the constitutional amendment approved by Nebraska voters in 1990 that authorized subsequent enactment of LB 840, Nebraska's local economic development incentive act.
Michael has taught public administration courses at the University of Nebraska at Omaha and has served on three occasions as a member of a three-person National Association of Schools of Public Affairs and Administration (NAASPA) site visit team to review accredited university Masters Degree programs. He has published numerous articles and has also been a presenter in many state and national conferences and training programs.
Other awards and recognitions include: one year as President of the Nebraska City Management Association; received the Norfolk Chamber of Commerce "Oscar" for Outstanding Contribution to Betterment of Norfolk; the UNO College of Public Affairs and Community Service Distinguished Alumni Award; the Nebraska Rural Development Network's Public Service Award; the first Leadership, Excellence, Action and Dedication (LEAD) Award; the Jack Kidder Memorial Award for Public Service; the Public Service Excellence Award from the Nebraska Chapter of American Society and Public Administration; and also was initiated into the National Honor Society for Public Affairs and Administration at the University of Nebraska at Omaha.