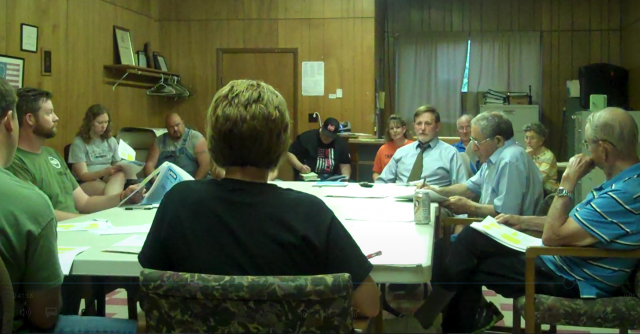 It's a law that sometimes causes confusion for local governments – the Nebraska Open Meetings Law. Mike Nolan, Executive Director of the League Association of Risk Management, recently addressed the topic in a presentation to village officials in Table Rock, Nebraska.
"Public bodies need to become better informed concerning the open meetings law. It's not only to better serve their constituencies but it also protects them from legal action." Nolan said.
Major points of his presentation included: occasions when a public body is subject to the open meetings law; reasons and procedures for a closed session; restrictions on altering an agenda; and allowing public participation at a village board meeting.
Ben Laun, Table Rock Board Chairperson, said the information on the open meetings statute is vital for local officials.
"Our village board needs to make sure they're serving the public while also following state law. There are some aspects of the open meetings law that many people aren't aware of," Laun said.
Nolan was invited to speak to the group as he has over 40 years experience in Nebraska city government. He currently gives presentations to government entities on a variety of topics including liability exposures, leadership training, and effective meetings.
For more information about the open meetings law or to schedule a training from LARM, contact the office at 402-742-2600. Table Rock Open Meetings Presentation 5.8.2017