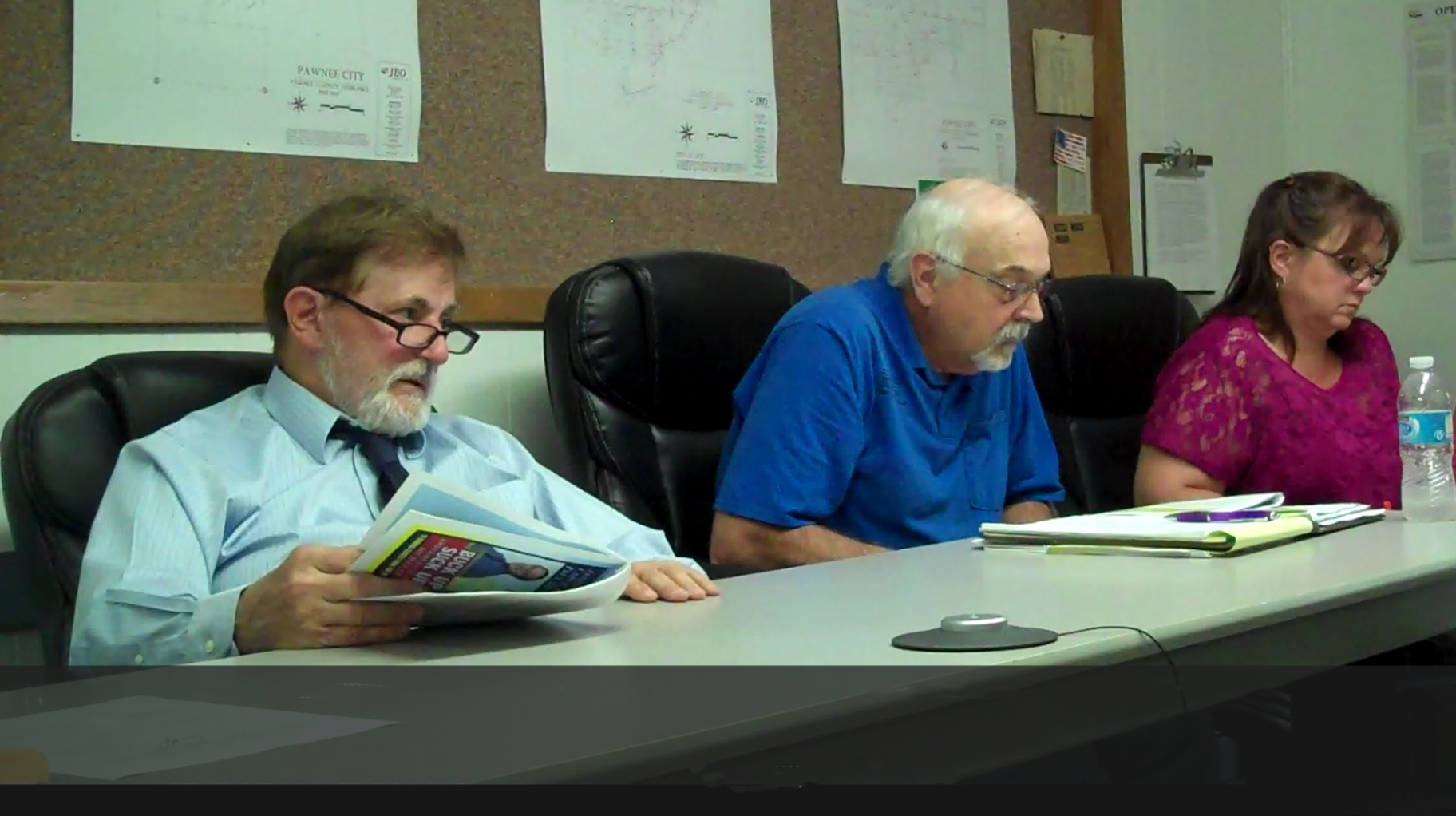 A common concern among public officials in Nebraska is how to abide by the requirements of the state's open meetings law. League Association of Risk Management (LARM) Executive Director Mike Nolan recently addressed the topic at the Pawnee City Hall. About 13 city officials and members of the public attended the presentation.
"It's a very valuable training. The more you hear about the open meetings law, the more you learn. We had good community support of people who wanted to know more about the rules of the law," said Pawnee City Clerk / Treasurer Tamela Stephens. The City of Pawnee City has been a LARM member since 2014.
LARM staff is available to give presentations to members throughout the state on a variety of topics including public records, public purpose of funds, current liability issues and more. For more information about the open meeting law or to ask about other presentations, contact LARM at 402-742-2604.
From left: Mike Nolan, LARM Executive Director, Pawnee City Mayor Charlie Hatfield, and Pawnee City Deputy Clerk Kelly Wiers