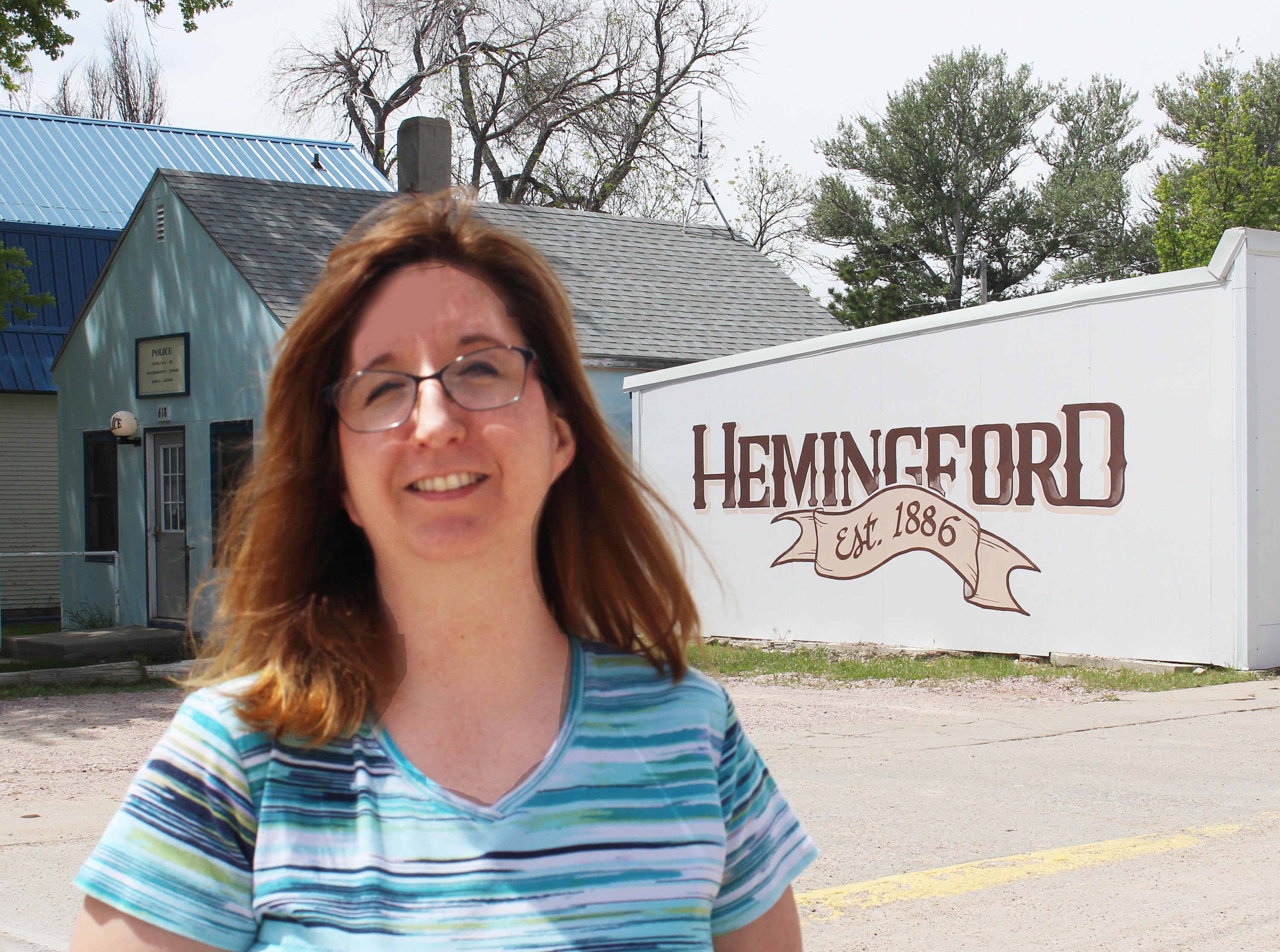 Hemingford has eclipse tourists from Chicago and Ontario coming to camp for the August 21 event. Crete officials have been told they may have over 10,000 show up in their community for the eclipse. It's looking like quite the economic event and possibly a logistical challenge for Nebraska communities who happen to be along the band of the total eclipse.
Melanie Johnston, Village of Hemingford Deputy Clerk, said they are anticipating thousands will come to view the eclipse in Western Nebraska.
"Area businesses are having viewing parties. We're going to have a beer garden and have set up more campsites. We're telling people to list their homes on Airbnb (a website to match homes with visitors)," Johnson said. She started her job with the Village in April and has since been working with neighboring towns to prepare for an influx of visitors.
Henderson's Mennonite Heritage Park will open at 9:00 am the day of the eclipse with paper glasses available for $1 or free with the purchase of a sloppy joe meal. Stapleton is having an "After the Eclipse Bash" with a beer garden, antique car and tractor show, pulled pork sandwiches and live music.
For weeks, the City of Crete has been handing out dark paper glasses to be used to view the eclipse. The Saline Solar Shadow Fun Run Saturday morning on the 19th kicks off the weekend of events with the partial eclipse starting at 11:36 am on Monday and the total eclipse occurring at 1:01 pm.
"We're excited and we're also not sure what to expect. We may have 10,000 people come to town for two hours. It's a once-in-a-lifetime opportunity to show off our community," said Tom Ourada, Crete City Administrator.
League Association of Risk Management (LARM) officials encourage everyone to be respectful of Nebraska cities' parks and roadways.
"City employees in the eclipse zone across the state will be working double time to accommodate visitors to their towns. Visitors need to do their part by picking up their trash, parking only in marked spaces and driving carefully and with patience. Our hats are off to the towns who are working hard to prepare for thousands of one-day visitors," said Mike Nolan, LARM Executive Director. LARM is an insurance pool of 164 government entities in Nebraska who join together to provide their own insurance.