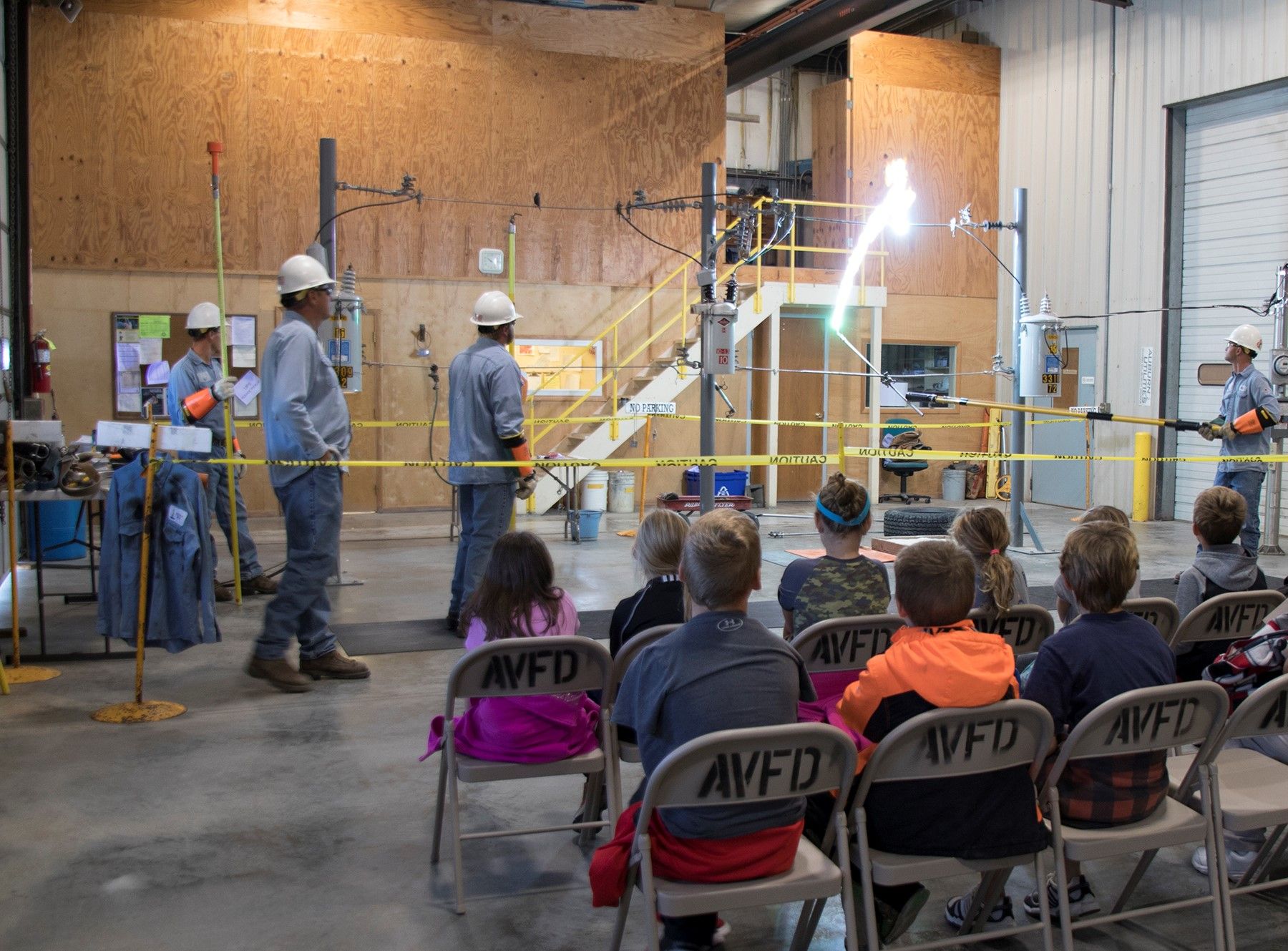 Nearly 125 fourth grade students from Auburn, Johnson-Brock and a homeschool learned how electricity is generated and water is delivered to their homes at the Auburn Board of Public Work's Energy Fest on Tuesday, October 17th.
"We started this program eight years ago to encourage kids to think more about the uses and the dangers of electricity. Some of them might not have known how we generate electricity and deliver water in Auburn," said David Hunter, General Manager of the Auburn Board of Public Works.
The groups of students rotated through four different areas: a tour of the power plant, a session on producing electricity, a session on electric safety and a tour of the water plant. Students saw an engine that could power submarines and now makes electricity for the community; made their own electrical circuit; saw what happens to a hot dog that touches a hot electrical wire; and visited the water plant that delivers water to their homes.
"This is the first time for many of these kids to see how important electrical safety is. This is information that's important for all ages to know," said Sara Helms, para-professional for Johnson-Brock School who accompanied the students on the tour.
Hunter said that surveys distributed to the schools in the past show that the experience for the students has been very positive. Over 25 members of the Auburn Board of Public Works' staff helped in presenting the Energy Fest to the students.