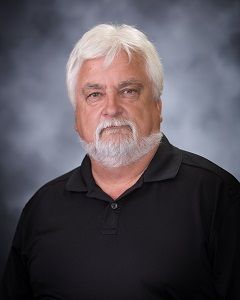 LARM board members and staff were saddened to hear of the death of LARM Board member Bob Clausen. Bob has represented the Lower Platte North Natural Resource District on the LARM Board since 2015.
"Bob was a dedicated member of the LARM board. We will miss his leadership and contributions to an organization he was very much committed to," said Gerald Solko, President of the LARM Board.
Funeral services will be held at 9:30 am November 11 at First Lutheran Church in Fremont. Visitation will be November 10 from 4 pm to 8 pm at the Moser Memorial Chapel in Fremont. Memorials may be given to the American Cancer Society, American Lung Association or to First Lutheran Church. Online condolences may be left for the family at www.mosermemorialchapels.com.
Bob was born February 28, 1953 in Fremont to Alfred and Alice (Timm) Clausen. He grew up in rural Dodge County and graduated from Scribner High School in 1971. Bob married the love of his live Nancy (Hovenden) in 1972 at North Bend.
Bob was active in farming all his life and was also general manager at Kisgen Manufacturing from 1985 – 1997 in Fremont. He served on the Maple Creek and Pleasant Valley Township Boards. Bob recently retired from the Lower Platte North NRD and LARM Boards. He was currently employed as a Crop Adjuster for Pro Ag. Crop Insurance.
Bob was a devoted husband, father and grandfather. His world revolved around his daughters and beloved grandchildren.
Bob is survived by his wife Nancy, Fremont; daughters, Melissa, Dallas, TX and Angie(Britt)Scott, Ames, NE; mother, Alice Clausen, Fremont; grandchildren, Branden, Morgan, Hunter and Charlie; sister, Janelle(Gail)Luedke, Hickman, NE; mother-in-law, Evelyn Hovenden, Fremont; sisters-in -law, Shirley Kolm, Sand Point, ID and Carol Hovenden, Las Vegas, NV and many nieces and nephews.
Preceded in death by his father, Alfred Clausen; daughter, Lynn Clausen Menze, and father-in-law, Charles Hovenden.