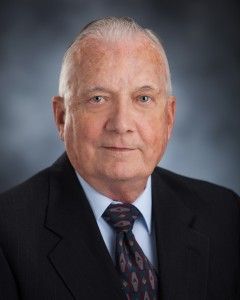 Happy New Year! I look forward to emailing you throughout 2018 news about LARM- the risk management pool that belongs to your organization, mine and 165 other government entities across Nebraska. Here's the latest news:
LARM Board members had a meeting on December 14, 2017 in Lincoln where we had the pleasure of listening to a presentation from Bill Heberton, President and CEO of the National League of Cities (NLC) Mutual Insurance Company.
You can view a video of his presentation to the Board at https://www.youtube.com/watch?v=UHDwEHx6MKM
NLC Mutual is a pool reinsurance company that LARM joined in 2002. The reason LARM purchases reinsurance is to have extra coverage in the event there are multiple catastrophes across the state in one year or a huge claim that requires the additional coverage layer.
In 2002 LARM made the necessary decision of paying capital of about $300,000 to join NLC for access to property and liability reinsurance. NLC Mutual was one of the few companies at the time where local governments could secure reinsurance coverage as many reinsurance markets were risk averse as a result of the 9/11 attacks.
LARM continued to purchase liability reinsurance from NLC Mutual each year until about 2009. LARM's original capital investment grew and is estimated to be currently worth around $1.7 million.
Our concern is that, because of statutory accounting, this amount is a "non-admitted" asset to LARM. This means the money is on NLC's balance sheet but not as a LARM asset. The LARM Board's opinion is these are your Pool's monies and need to be under LARM's control.
In early 2016 I expressed my concerns with Mr. Heberton and suggested LARM could use these funds for projects of direct benefit to our communities.
LARM and NLC Mutual are currently negotiating about several options that would include LARM remaining as an NLC member and other valuable consideration from NLC Mutual. Among the options being discussed are:
1. Have NLC allocate to LARM's capital amount an additional $300,000 this coming year
2. Set up possible future payouts to LARM from NLC while establishing a minimum balance for LARM to continue its NLC Mutual membership even if LARM does not purchase reinsurance from NLC. (If LARM chooses to end its NLC membership and take the $1.7 million out of the NLC fund, it would still take ten (10) years to receive the balance as NLC will only disperse one tenth annually for terminating members.)
3. NLC will work with LARM and the Nebraska Department of Insurance Department to reclassify these funds treated as an admitted asset for LARM.
4. Keep LARM's relationship-including reinsurance- with NLC Mutual fully intact.
While LARM works with NLC Mutual in the coming months, NLC may still be able to provide LARM with reinsurance offerings. Mr.Heberton advised LARM that NLC may be creating other services in the coming months for NLC members.
Meantime, LARM is in the best financial position we've ever been in with over $11 million in reserves. If you have any questions call the office at 402-742-2604. Our goal is to have LARM members understand the decisions the LARM Board makes.
I thank you and wish you a prosperous New Year!
Gerald Solko