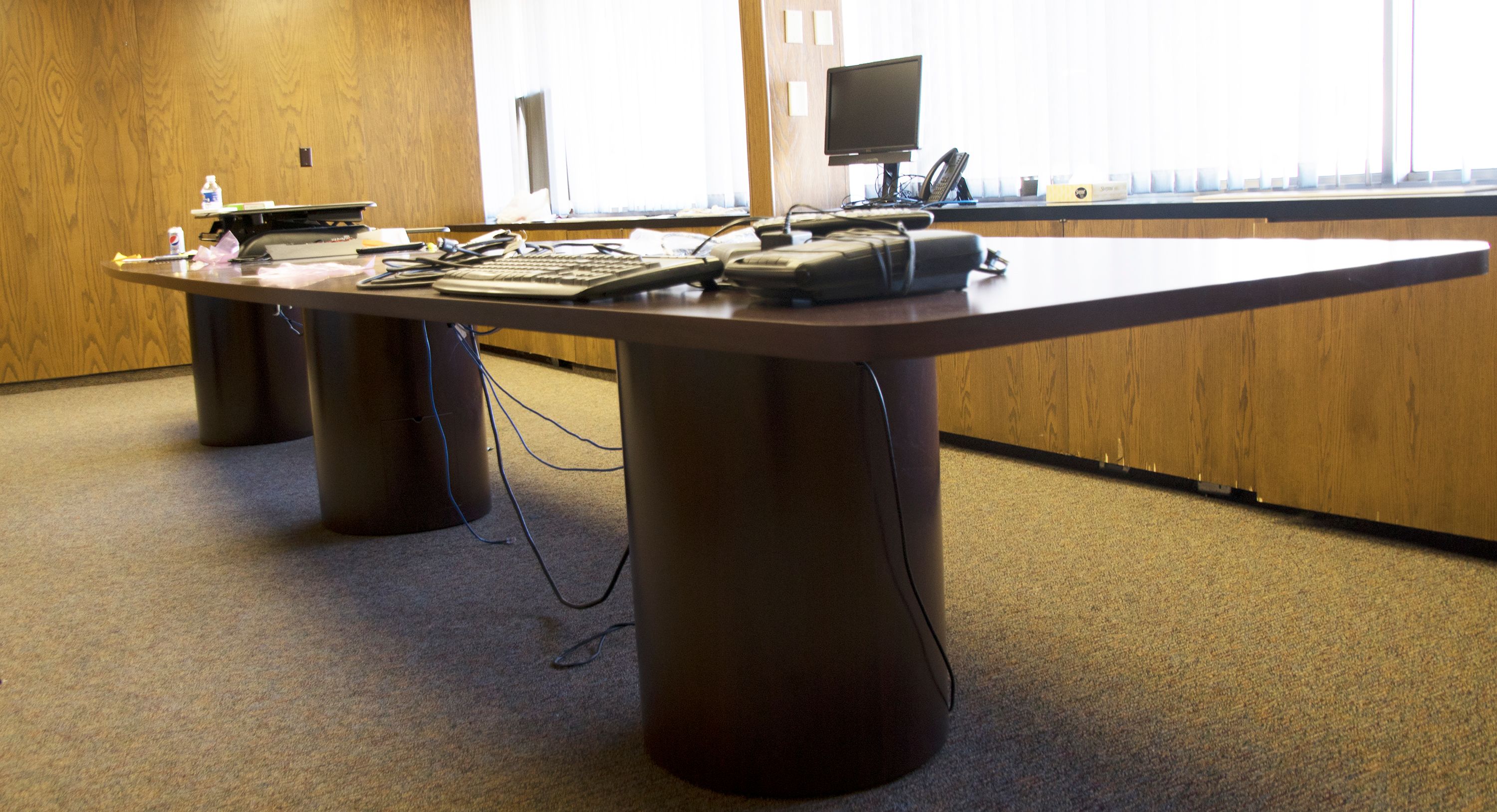 LARM has a 4 foot wide by 18 foot long beautiful mahagony laminate boat shaped conference table with rounded edges for sale. It does not fit into LARM's new office conference room space and must be removed from the old office space by January 30, 2018.
The table has three pedestal bases with an access door in the middle base. It has two power boxes with two power outlets and 1VGA/2 data/1 audio connection; one power box with four power outlets and 1 DVI/1 data/3 blank plates and another power box with four power outlets and 1 VGA/1 phone/1 data/1 audio/3 blank plates.
LARM will sell the table for $2,000 to the first person to call or email tracy.juranek@larmpool.org. Make an offer for less if you'd like as we may take less if no one calls or emails to buy the table for this amount.
The table must be sold by January 29, 2018 and will need to be taken out of the old LARM offices, 1335 L Street, Lincoln, by January 30, 2018.
Call Tracy at 402-742-2604 for more information. Feel free to send this email to other interested parties. Thank you!