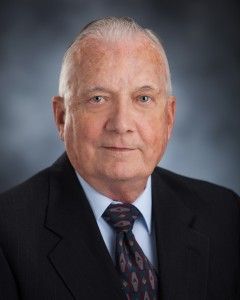 We've got the Olympic spirit going on here at LARM.We're competitive, goal driven and committed to our efforts.
We may not win gold medals but we do have 166 members across the state, and we are resolved to provide them with exceptional service, pricing and risk management support.
Like Olympic athletes, we're not distracted in our goal. In the last few months, we have made sure our mission and purpose are backed by our operating policy.
One of those steps to do that was the LARM board's decision not to pay 2% of all member contributions to the League of Nebraska Municipalities (LONM). Why? Because we have a specific mission to provide insurance and risk management services to Nebraska government entities. LONM's mission is to lobby for legislation for its members. That $170,000 collected by the 2% fee can now be used for better risk management tools for LARM members.
As any Olympic athlete will tell you, to succeed you have to be focused on your goal. That's why we are continuing the process set in 2013 when the LARM bank accounts, salaries, health coverage and retirement became separate from LONM. The Nebraska Department of Insurance, in an audit last summer, agreed we need to spell out that separation.
In a letter in 2016, LONM Executive Director Lynn Rex stated that LONM and LARM were two separate legal entities. She recognized that LARM had evolved from a LONM-sponsored and administered organization to an independent organization.(Her letter is here)
We may not be doing a quadruple jump or double lutz here, but we're working hard to provide our members with the best insurance and risk management in the state and we thank them for selecting us to do that.
Gerald Solko
(P.S. Here's a link to 10 characteristics of Olympians worth copying: )