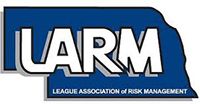 LARM Board Chair directed staff to notify the Board and LARM Members that the LARM Board meeting scheduled for 11 am February 23, 2018 will be cancelled and re-scheduled.
A Board Member has a family medical issue that will not allow that member to participate.
The Board Chair believes that the agenda needs to be decided with all of the Board members participating, therefore, staff will reschedule the meeting in the near future.
We appreciate your understanding.