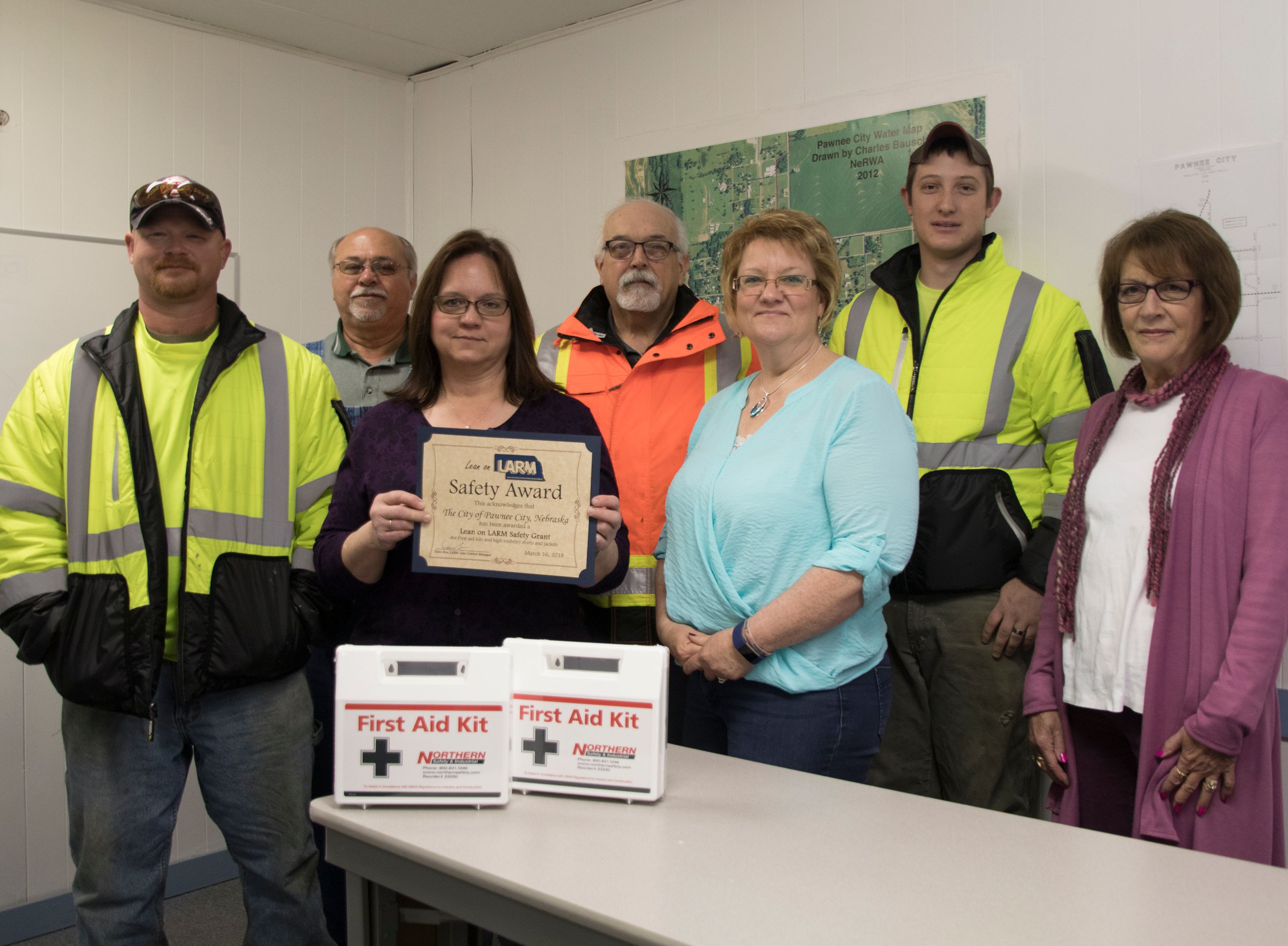 The City of Pawnee City was recently awarded a $500 Lean on LARM Safety Grant for first aid kits and high visibility shirts and jackets. City Deputy Clerk Kellie Wiers is a member of the City's Safety Committee that applied for the grant.
"We wanted a First Aid kit for every city vehicle, the sewer plant, the shop, the office and also every wellhouse. We are scheduling CPR training so that we have the proper safety training and equipment for our staff," Wiers said.
Grant funds were also used to purchase high visibility clothing for City employees doing street work and other City maintenance.
The Lean on LARM grant is made available from the League Association of Risk Management (LARM), an insurance pool of 167 governmental entities across Nebraska. For more information go to www.larmpool.org/leanonlarm.html
Pictured left to right: Sean McAhon, Pawnee City crew member; Ric Helms, Pawnee City Council member; Kellie Wiers, Pawnee City Deputy Clerk; Charlie Hatfield, Pawnee City Mayor; Tammy Curtis, Pawnee City Clerk/Treasurer; Spencer Cumley, Pawnee City crew member; and Olivia Weinman, Pawnee City Utility Clerk.