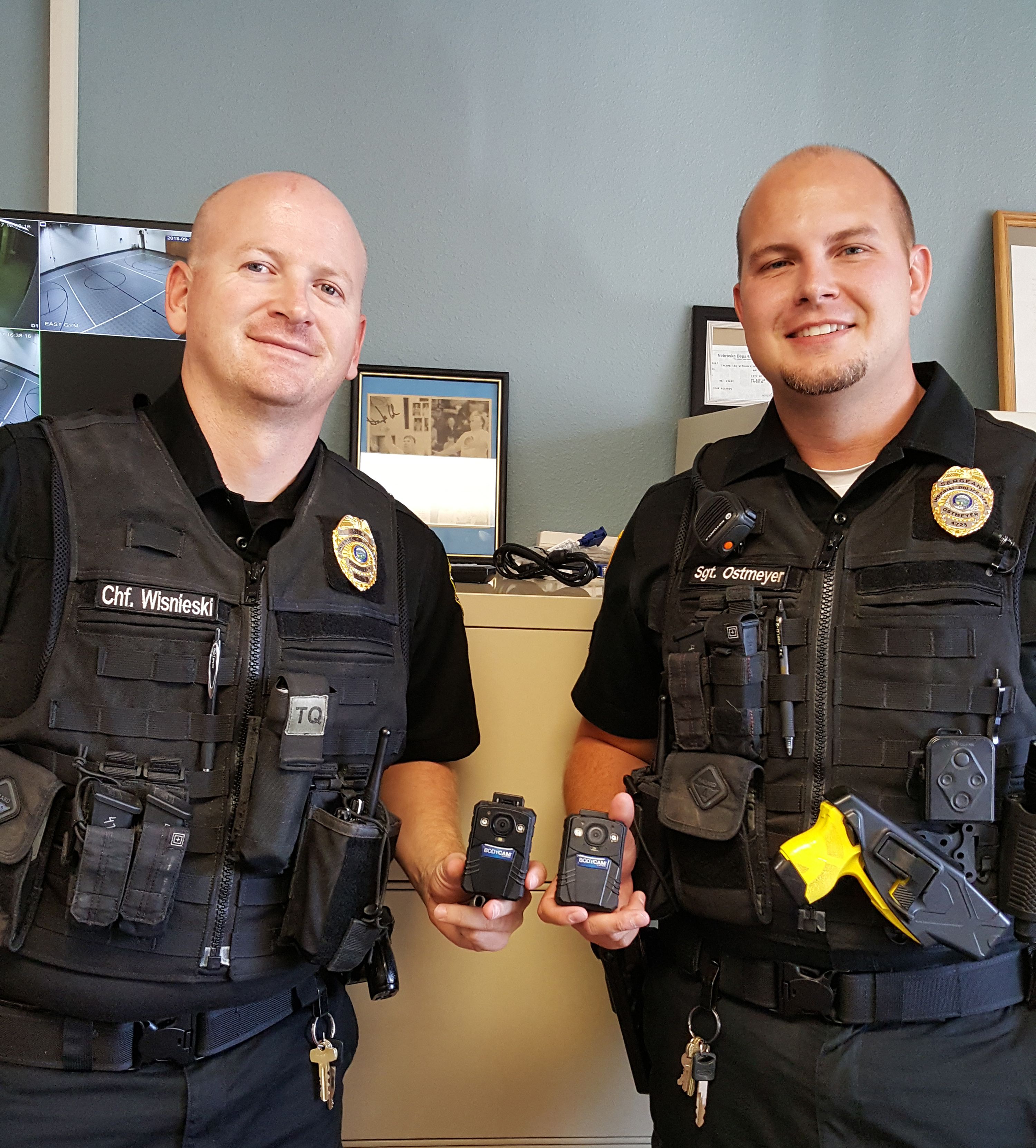 The City of Imperial recently purchased two body cameras to be worn by officers in the city's police department. Jo Leyland, Imperial's Administrator/Clerk/Treasurer, said the cameras would be useful to the department as in-car video cameras don't capture video when an officer is away from his patrol vehicle.
"They will be an important tool for the safety and training of our officers," Leyland said.
The cameras were purchased using $500 in funds from a Lean on LARM Safety Grant. 
Pictured from the left are Imperial Police Chief Ryan Wisnieski and Sergeant Chad Ostmeyer.