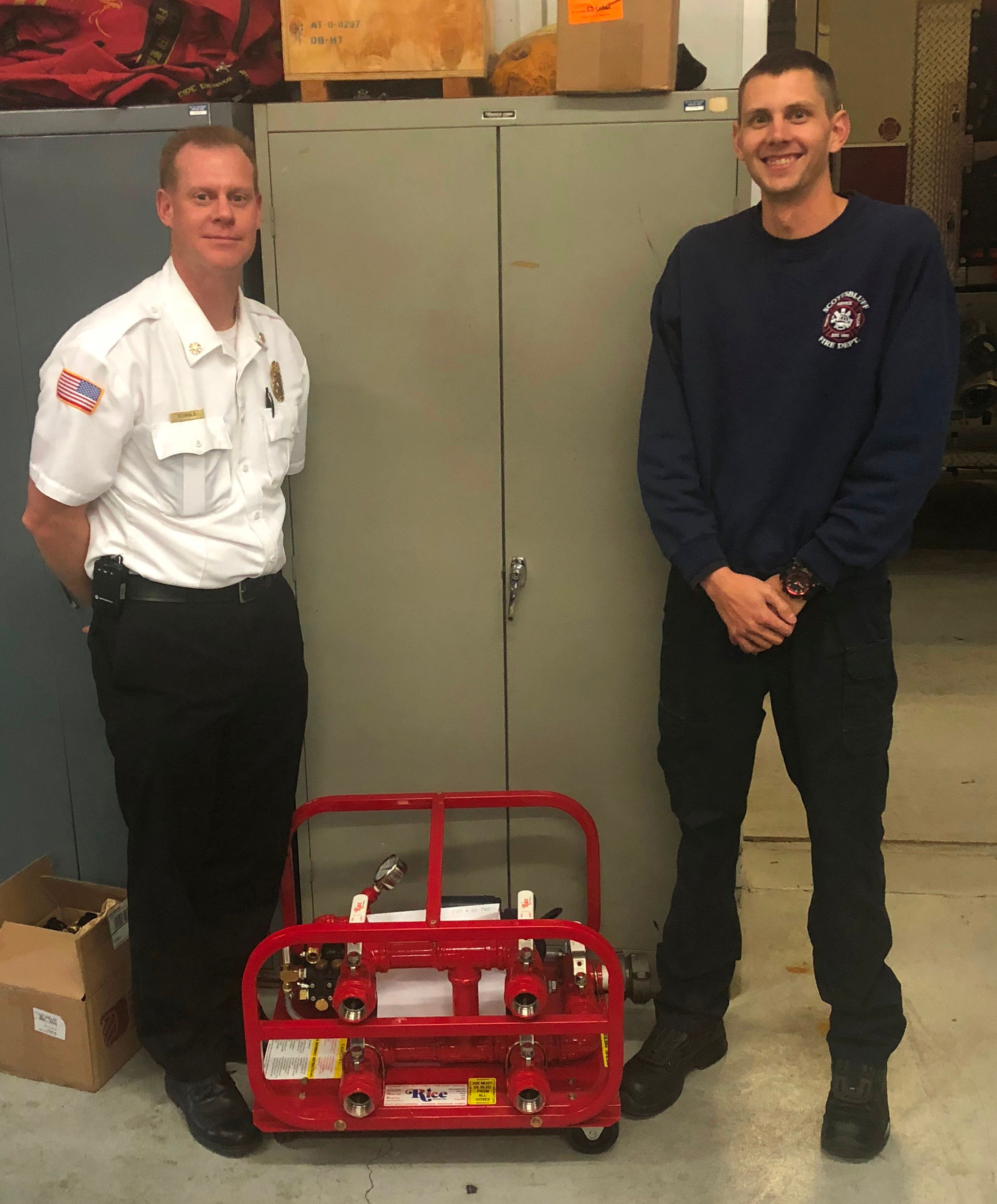 The City of Scottsbluff Fire Department recently received a Lean on LARM Safety Grant of $500 towards the purchase of a new fire hose testing machine and hose testing caps- a $3000 project.
"Fire hose must be tested annually to determine if it will fail under high pressures. The current machine we have is, as best we can tell, at least 25-years-old and does not achieve the high pressures required for a positive test. Additionally, we are using nozzles to bleed these high pressures, which does not control the flow of water and may lead to erratic or rapid hose movement, increasing the potential for bodily injury should a heavy hose strike the body," said Fire Chief Tom Schingle.
Schingle said the new equipment would control the potential for rapid movement, which will increase the safety of fire personnel while testing hose.
The City of Scottsbluff applied for and received the grant offered by the League Association of Risk Management (LARM), an insurance pool made up of over 160 governmental entities across Nebraska. For more information about LARM got to www.larmpool.org.
Pictured from the left is City of Scottsbluff Fire Chief Tom Schingle and Cody Scott, City of Scottsbluff Firefighter.