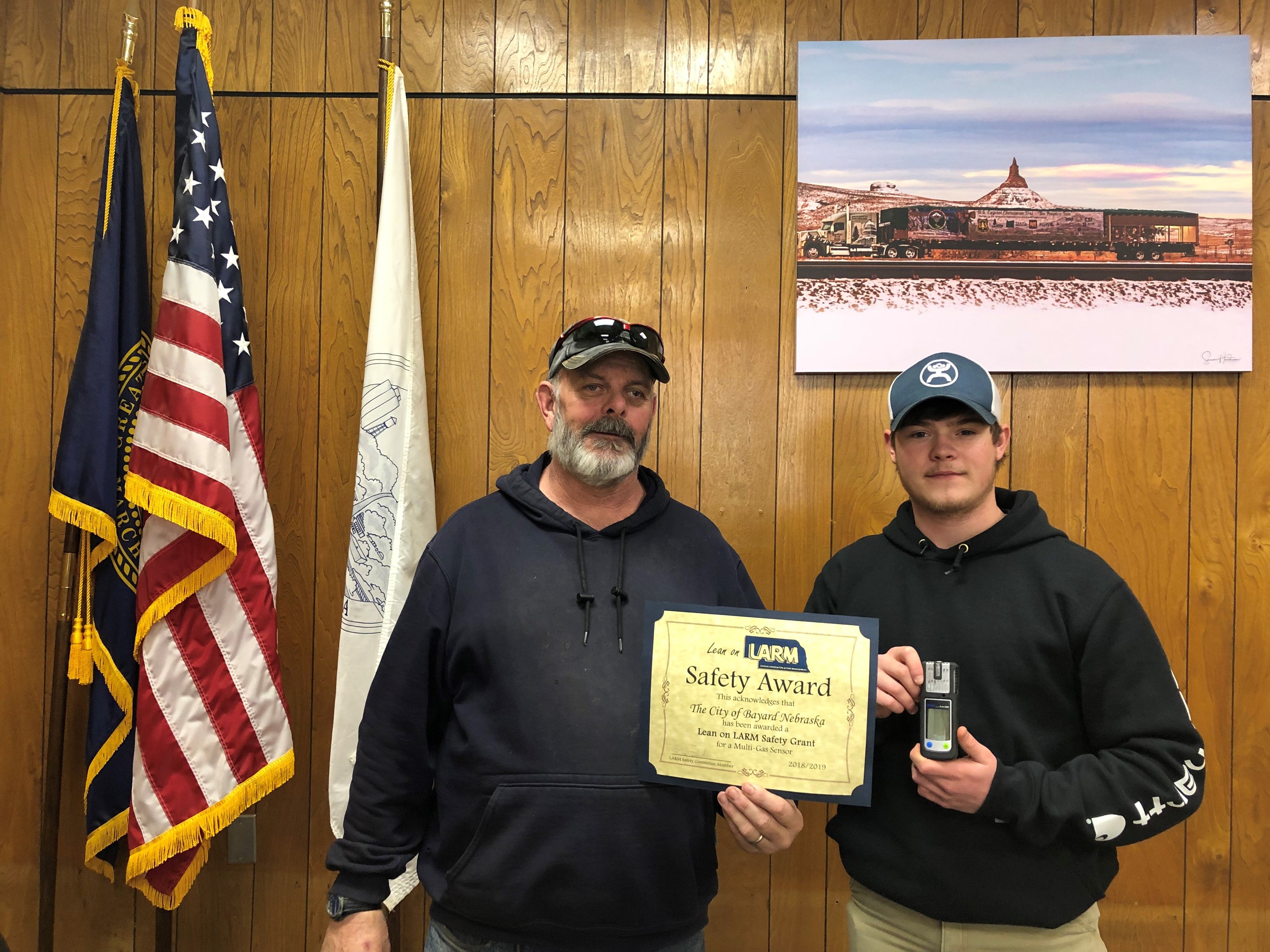 The City of Bayard purchased a multi-gas monitor using a Lean on LARM Safety Grant from the League Association of Risk Management (LARM). 
A multi-gas monitor is a device that detects the presence of gases like a gas leak or other emissions and sounds an alarm to operators in the area where the leak is occurring, giving them the opportunity to leave.
LARM is an insurance pool made up of 163 governmental entities across Nebraska. Lean on LARM Safety Grants are given to member communities to purchase safety items. For more information go to www.larmpool.org.
Pictured are Dan Coolidge, Utility Superintendent, and Quintin Enlow, Utility Worker, with the multi-gas monitor.