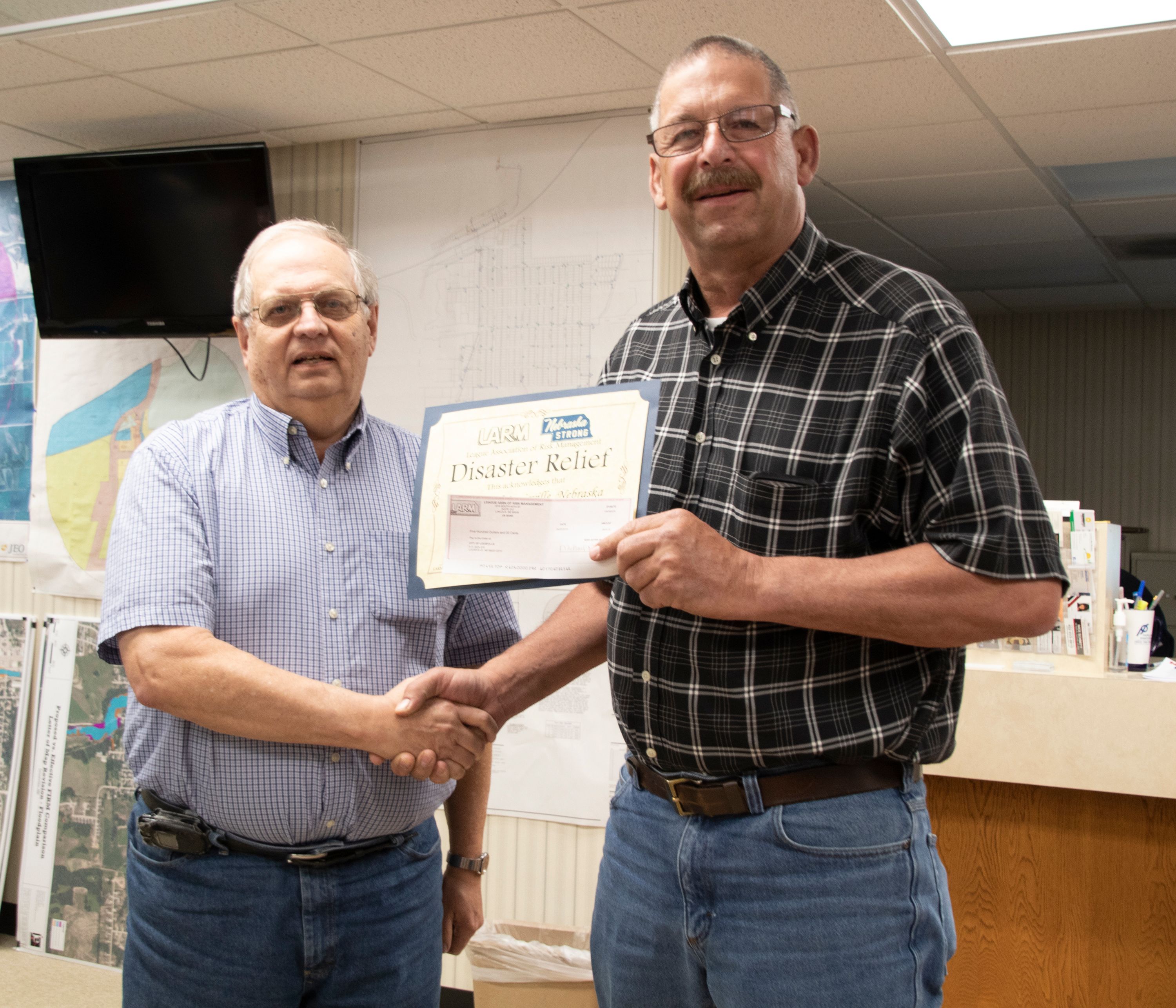 The City of Louisville, Nebraska recently received $500 in Disaster Relief Funds from the League Association of Risk Management (LARM). The City applied for the funds to help pay for a new pump that had been purchased in response to flooding in the area from the epic March storm that hit many areas of Nebraska. LARM had established the program to help members who had been impacted with unexpected expenses incurred due to the storm.
"The City purchased an extra trash pump on March 13, 2019 for the sewer plant. This was the day it was 60 degrees and with heavy rain and all the snow melting, Mill Creek rose rapidly and the sewer plant flooded. The next several days, the Platte River flooded the sewer plant area," said Dee Arias, City of Louisville Clerk, on the grant application.
Pictured from right:  Louisville Mayor Roger Behrns and LARM Board Member David Hunter of Auburn Board of Public Works.