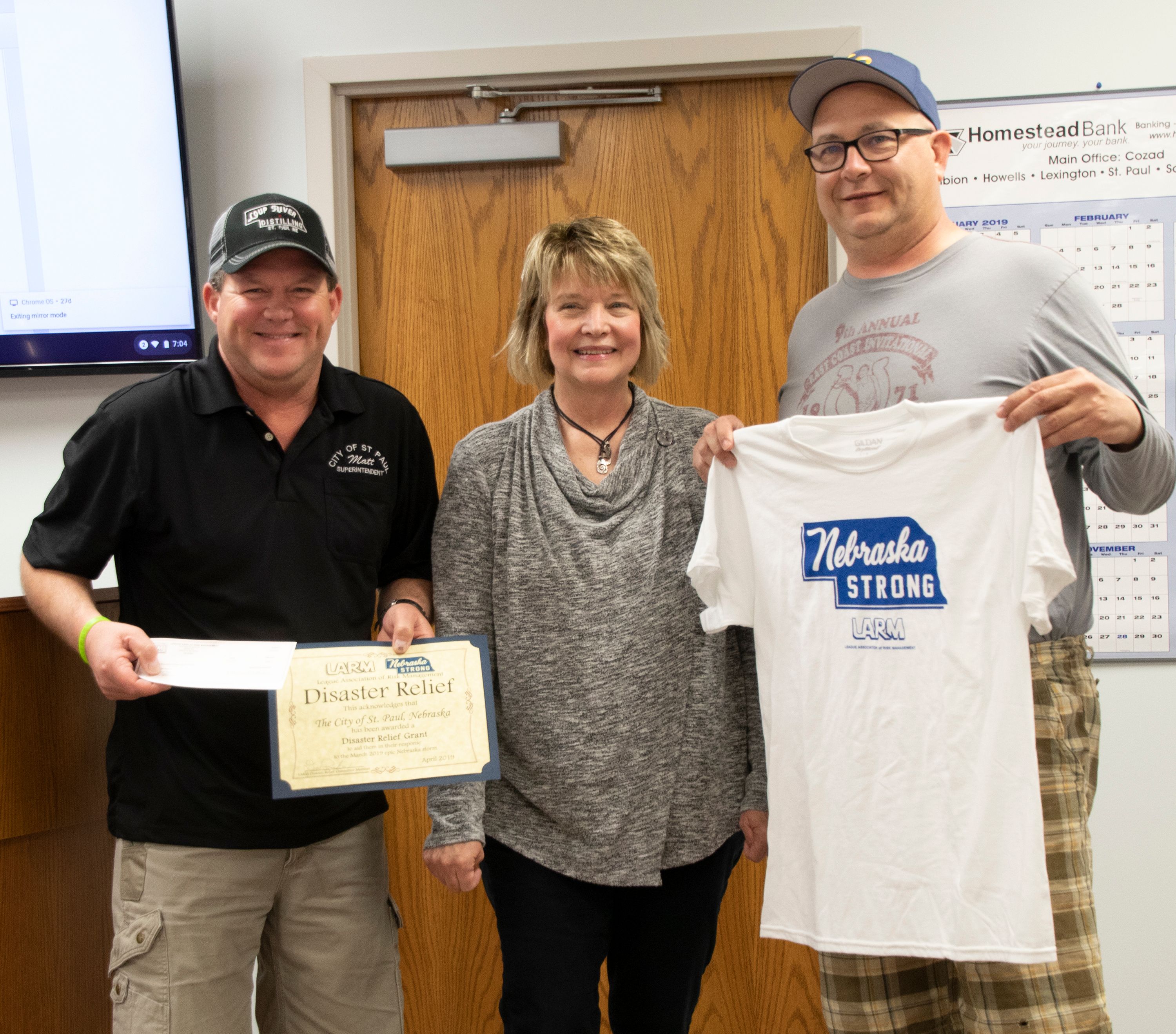 The City of St. Paul, Nebraska, recently received $500 in Disaster Relief Funds from the League Association of Risk Management (LARM). The City applied for the funds to help pay for a new pump that had been purchased in response to flooding in the area from the epic March storm that hit many areas of Nebraska. LARM established the program to help members who had been impacted with unexpected expenses incurred due to the storm.
"Assisting a community such as ours after a disaster occurs is very valuable to us," said City of St. Paul Mayor Joel Bergman who accepted the check on behalf of the City at the April meeting of the city council.
LARM is an insurance pool made up of 164 governmental agencies across Nebraska. For more information go to www.larmpool.org.
Pictured from left: St. Paul Utility Superintendent Matt Helzer, LARM Board member Beth Bonderson and St. Paul Mayor Joel Bergman.