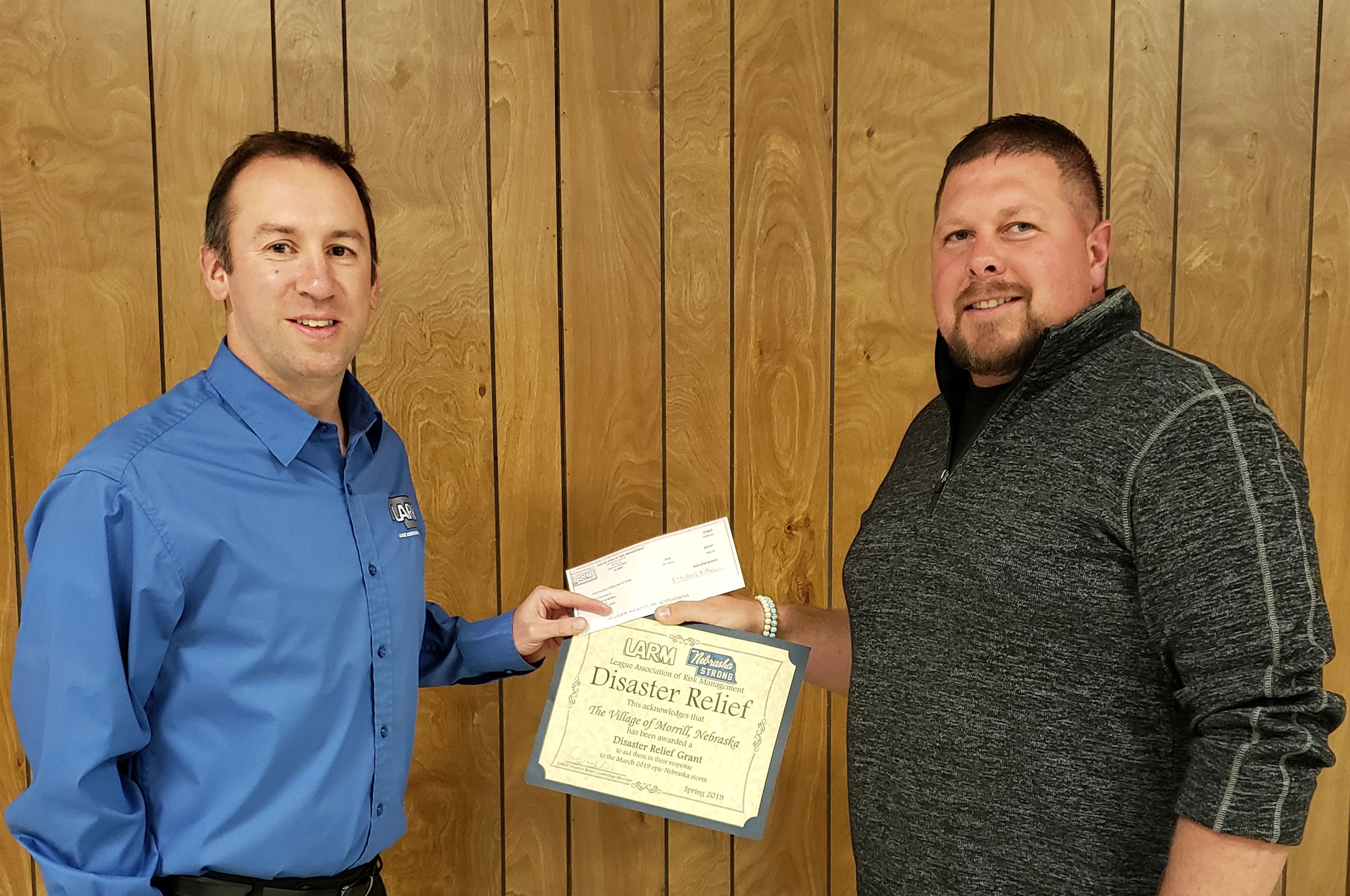 The Village of Morrill received $500 in Disaster Relief funds from the League Association of Risk Management (LARM) at its recent Board of Trustees meeting. Janine Schmidt, Village Clerk, had applied for the funds to help pay for the contracted snow removal service necessary when a heavy March snowstorm hit Western Nebraska and then went on to cripple much of Nebraska with flooding.
The Disaster Relief Funds were approved by the LARM Board of Directors in late March. Twenty-four LARM members have since received the funds to help pay for storm related items such as sump pumps, generators and other equipment. LARM is an insurance pool made up of 167 government agencies across Nebraska. For more information go to larmpool.org.
Pictured from the left is Nate Fox, agent for LARM, and Tony Schuler, Chair of the Village of Morrill Board of Trustees.