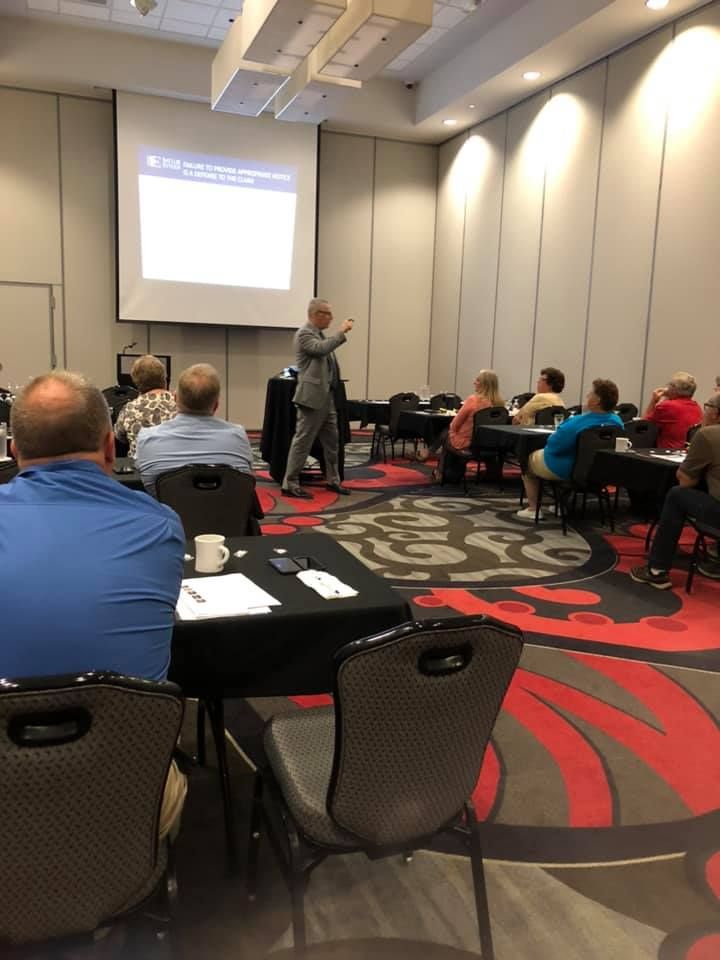 Workers' comp issues, nuisance abatement and the changing weather patterns were some of the topics covered at the recent Learn with LARM Risk Management Seminar in Kearney. The League Association of Risk Management (LARM) sponsored the day long event at the Younes Conference Center for anyone interested in municipality issues.
Kim Roberts, an Atmospheric Science Expert from Guy Carpenter and Company, shared data with participants showing how temperatures have changed across the world in the last few years and how the changes may affect future weather patterns.
An attorney with Baylor Evnen, David Dudley, discussed ways for municipalities to manage workers' comp claim costs while Jerry Pigsley, an attorney with Woods Aitken, presented material on employment practices.
Clint Schukei, City of Hastings Attorney, gave a presentation on Effective Methods for Property Clean up that included procedures for clearing neglected or abandoned property within a city.
The seminar is the fourth in the last year that LARM has presented for municipalities across Nebraska. Other seminars were held in Gering, Auburn and Norfolk. Participants received safety vests at the conclusion of the seminar. A future seminar is planned for the fall in Lincoln. For more information contact Diane Becker at diane.becker@larmpool.org.
Pictured is David Dudley with Baylor Evnen giving a presentation on Managing Work Comp Claims Costs