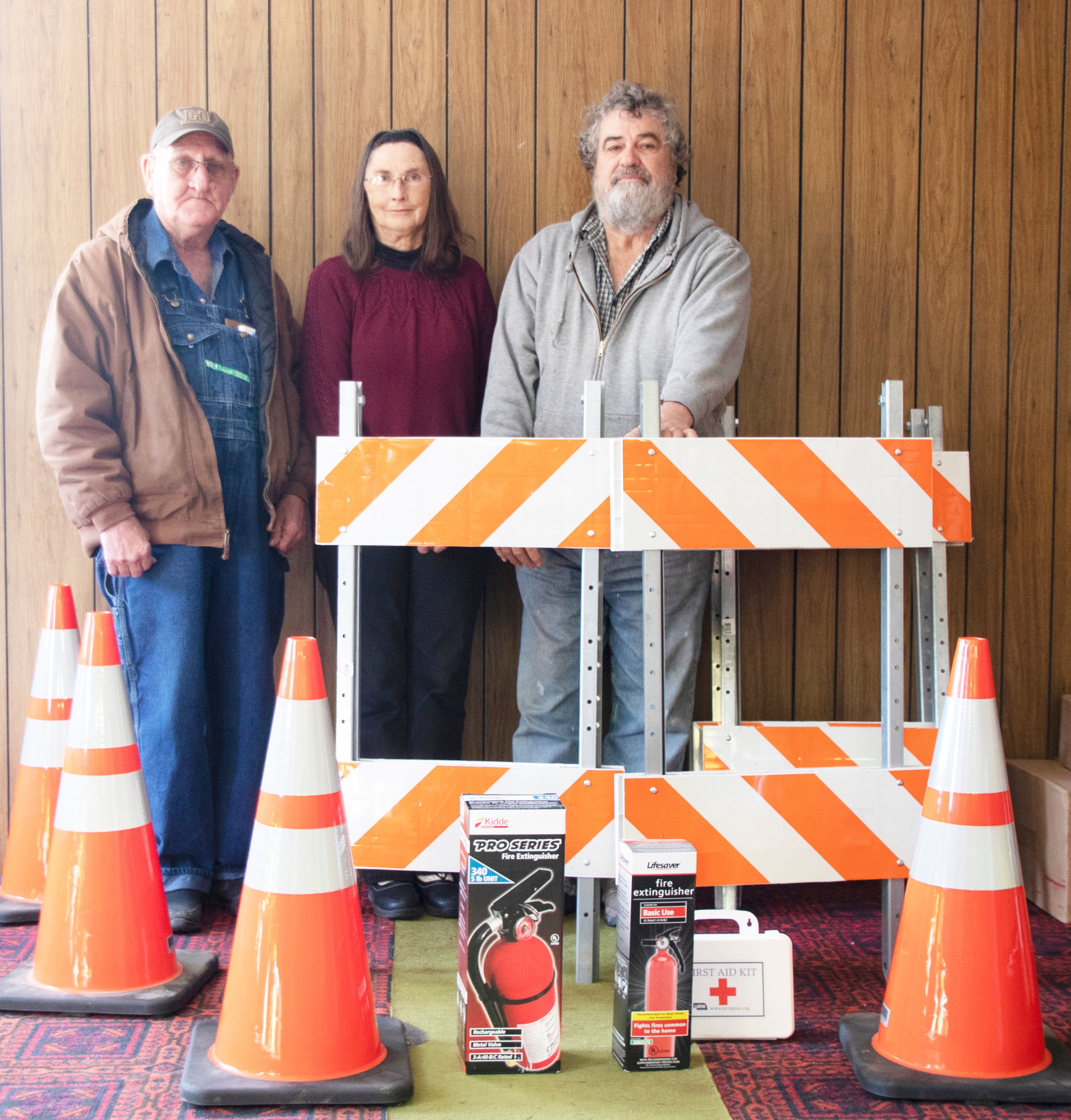 The Village of Elba used Lean on LARM Grant fund money to purchase fire extinguishers, cones and barricades.
This is the third year for the Lean on LARM Grant with over 150 grants given to LARM members who submitted grant applications and had them approved for safety items.The 2019/2020 Lean on LARM program is currently available for new applications.
For more information, go to www.larmpool.org.
Pictured from the left is Dallas Donscheski, Village Board member; Arlene Johnson, Village Clerk/Treasurer; and James Beeler, Village Board member.