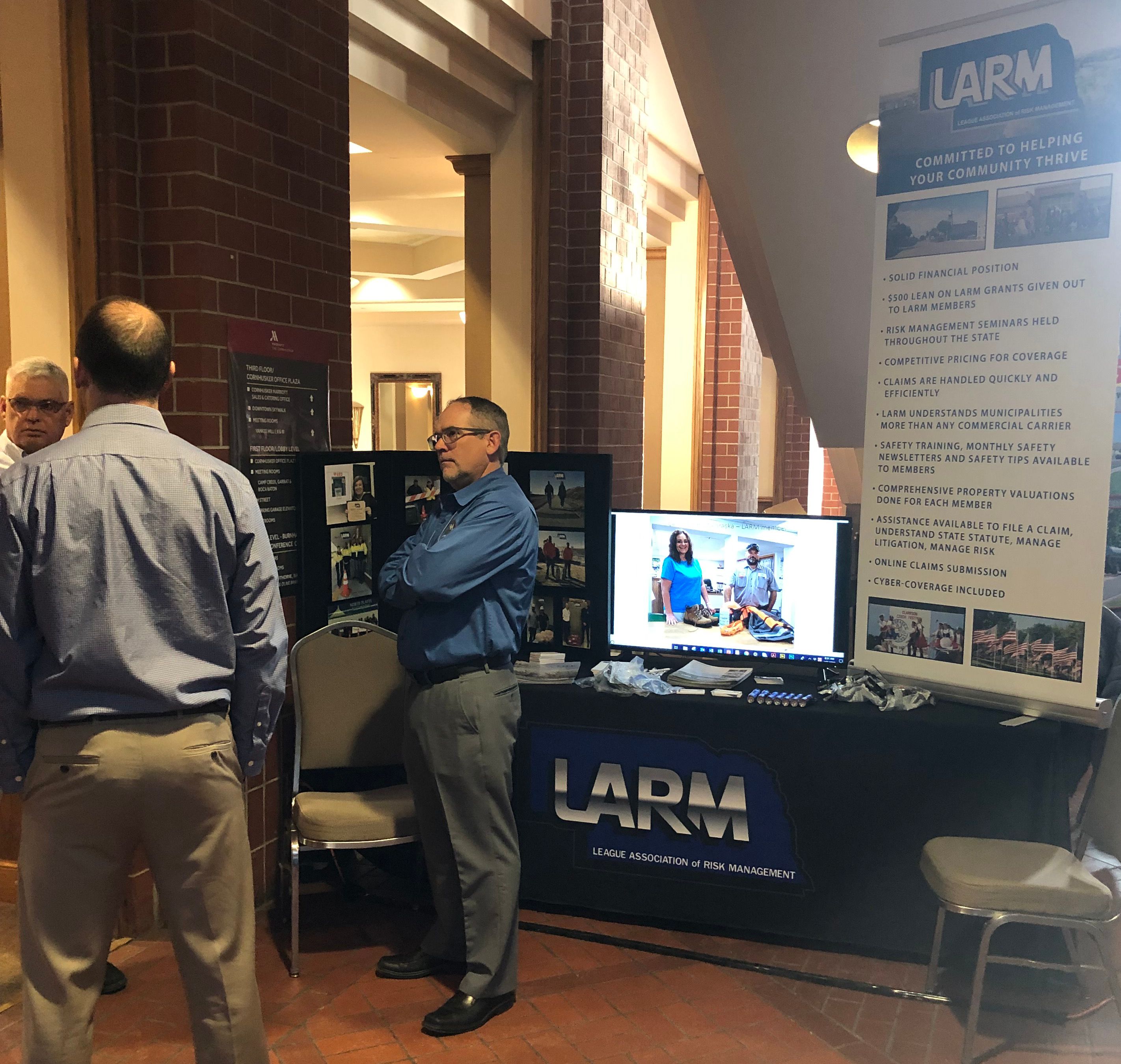 Make sure to stop in at the LARM booth at the League of Nebraska Municipalities Midwinter Conference on February 24 and 25.  Nate Fox and Clint Simmons will be on hand throughout the conference and you can pick up an Open Meetings Law booklet or a pair of safety glasses at the booth too!
LARM is sponsoring a panel at the conference on "Recruiting and Retaining Police Officers in Nebraska" and two sessions on "Workplace Violence and Office Safety."
You can also attend an Informational Meeting for all LARM members on Tuesday, February 25 at 9:30 am.
For more information about the conference go to www.lonm.org .Hope to see you there!