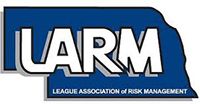 Click here for the notice and agenda for the Meeting of the LARM Board of Directors via telephone conference call scheduled for Wednesday, June 24, 2020, at 10 am CT/9 am MT.

PLEASE MUTE YOUR PHONE by pressing *6 when you are not speaking to have clear audio during the conference call. When you want to speak, press *6 to unmute your phone; press *6 again to mute it once you are done talking.   

Thank you for taking time from your busy schedules to participate.  

Hickman Mayor Doug Hanson, Chair of the LARM Board


If you have questions, please contact us at customerservice@larmpool.org or 402-742-2600.