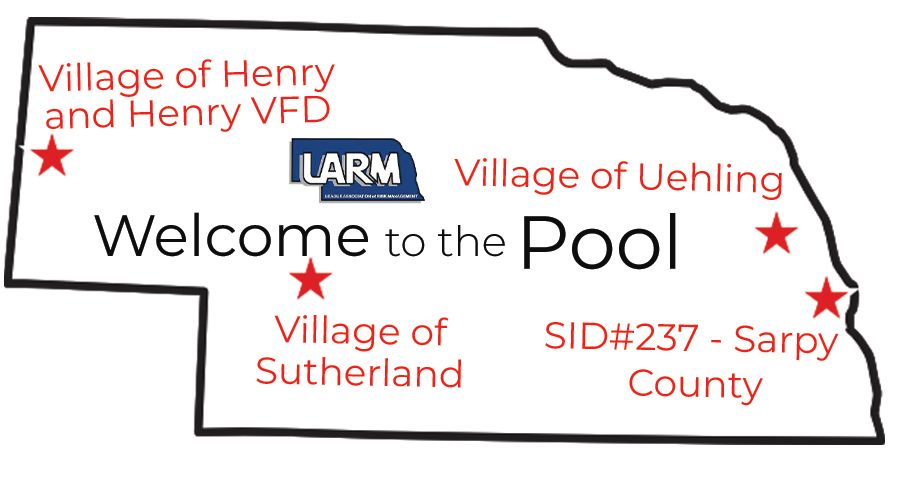 Welcome to our new LARM members!!

Welcome to new LARM members -  the Village of Sutherland, SID #237-Sarpy County, the Village of Uehling, and the Village of Henry and the Henry VFD! Sutherland and Henry are in the western part of the state while SID #237 and Uehling are located in the eastern part of Nebraska. LARM has grown to 174 members! 

Tell other communities about the benefits of getting coverage from LARM.  Email Diane at diane.becker@larmpool.org if you would like a promotional packet sent to a prospective member.