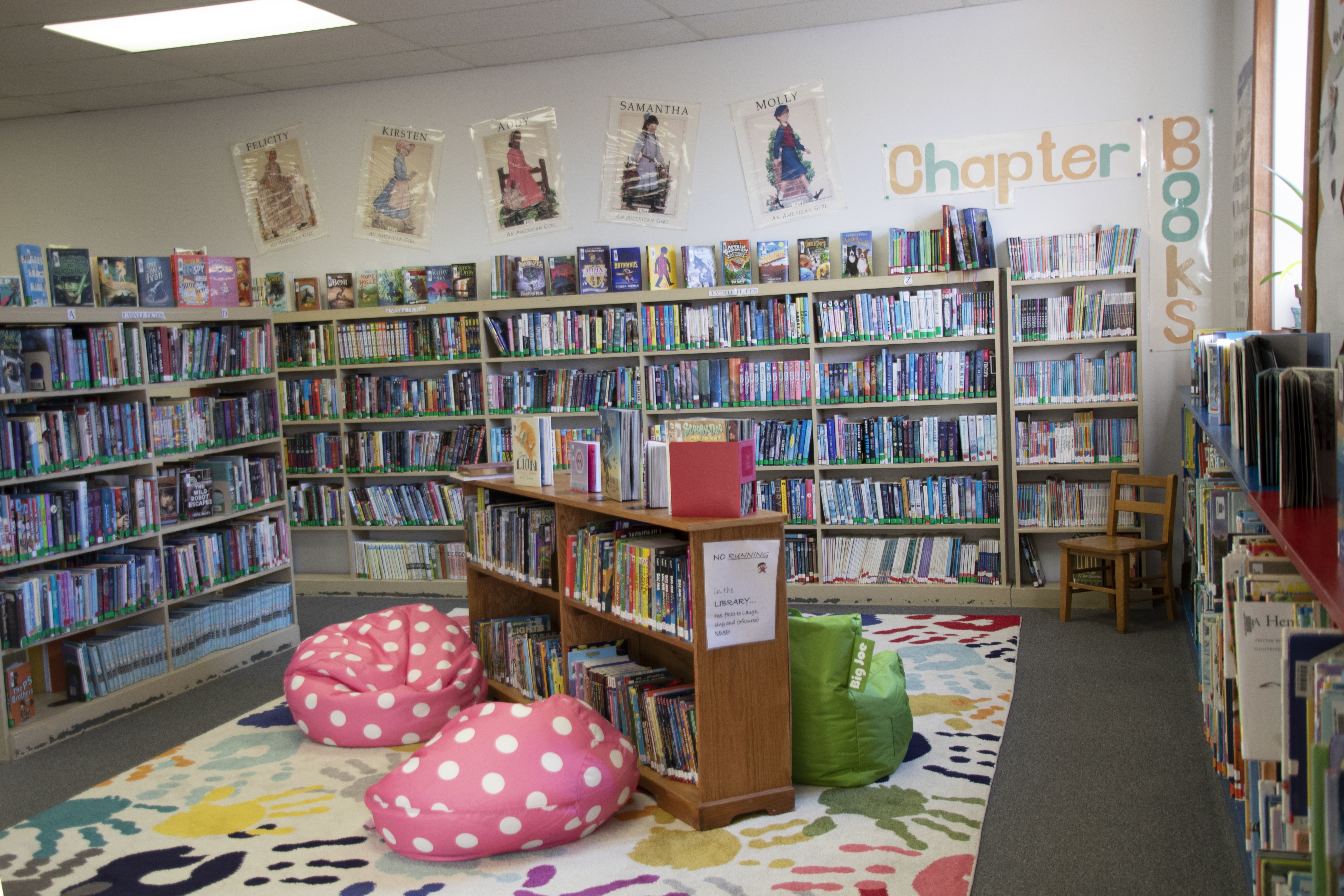 Libraries, always a great resource in communities, have proven to be especially important for Nebraska cities and villages in the midst of the pandemic. As library directors strive to provide services to their patrons, they also recognize the fact that the presence of citizens in library aisles who may or may not be positive for COVID puts staff and others at risk.
Rosa Schmidt, Oakland Public Library Director, has been an enthusiastic advocate for library use in Oakland, organizing after-school programs and read-to sessions for dozens of patrons. Like most librarians in Nebraska, she has made every effort to make the library available for use even when many public buildings across the state have been closed or have restricted attendance.
"For a couple of months, our doors were locked so people would call, message, email, and text us for books and then I'd put the book in a bag and leave it outside of the front door of the library.  In May, we opened the doors and patrons are good at keeping socially distanced but there are still people who would rather we set books outside for them," Schmidt said.
The Nebraska Library Commission website at www.nlc.gov shows an interactive map of the status of library openings across the state. Most all of them are fully open to the public, some have limited hours and others post a stated occupancy rate. Masks are required in many libraries but, unless the city mandates usage, a director may have a difficult time restricting access to the library.
The American Library Association states that, as a public entity, communities are obligated to provide access to their public libraries but, at the same time, library directors have the right to set up reasonable rules in order for people to use the library.
According to the ALA website, "In drafting any policy that would restrict access to patrons, the public library must consider whether it can justify the rule as reasonable and necessary for that particular library. What will be considered reasonable and necessary in one library may not be considered reasonable or necessary for another library."
Many libraries have transitioned to at least some partial online programming. The Gering Public Library went to an online storytime format in December where a librarian presented songs, a fingerplay, a flannel board rhyme and three books about gingerbread. The library then provided a take-and-make craft that caregivers could pick up from the library.
Diane Downer, Director of the Gering Public Library, said that besides offering the online storytime, the library has also set up online book discussion groups. Other coronavirus precautions include the staff "quarantining" books by waiting 72 hours after they've been returned and then wiping them down before returning the books to their shelves. Staff make hand sanitizer available for those who are in the library perusing the books.
"We've had people come in and use our computers to apply for jobs and others who want to find information about COVID and then there are others who want books to read to forget COVID. Fortunately, we're small enough of a community that we haven't had to turn anyone away because they wouldn't be able to socially distance," Downer said.
Libraries have been somewhat of a beacon for many citizens when many events were canceled or other entertainment venues were closed. Downer said they have seen people at the library that haven't been there for a while and others who've expressed their gratitude for the library's extra services. Parents are happy to be able to access the online storytime for their children rather than being at the library at a certain time. One citizen anonymously gave the Gering Public Library $30,000 in appreciation for their efforts in the last few months.
"It important for us to be able to provide resources and information to our citizens and especially so through times like these," Downer said.
For more information about operating libraries through COVID-19, go to http://www.ala.org/advocacy/intfreedom/reopeningguidelines.