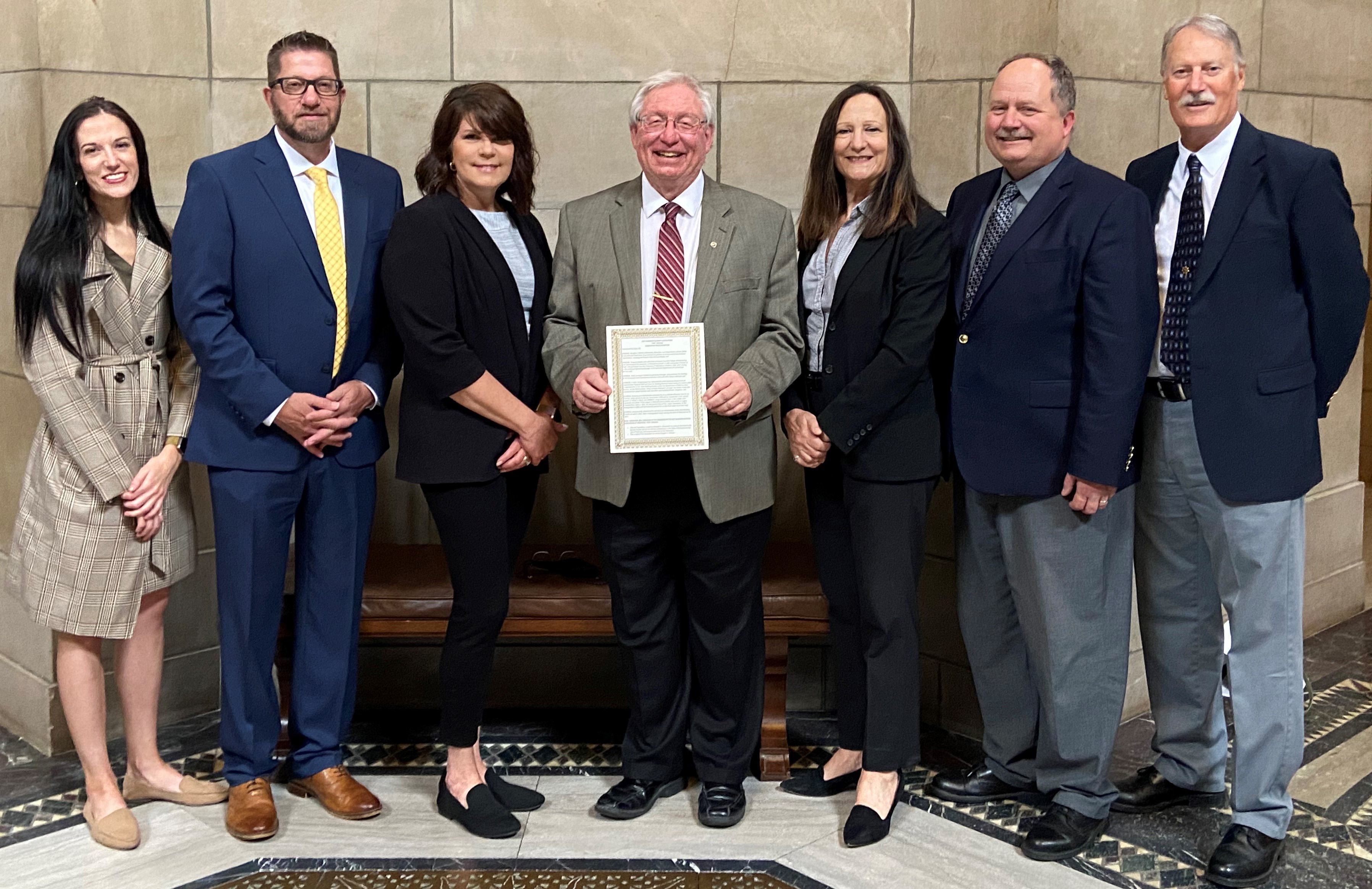 The Nebraska State Legislature passed a resolution Friday, May 21, 2021, recognizing LARM Board Chair Doug Hanson for decades of leadership in state and local government.
Hanson graduated with a Bachelor of Science degree from the College of Engineering and Technology at the University of Nebraska in Lincoln in 1986 and earned a Master of Public Administration degree from the University of Nebraska at Omaha in 1994 while serving as the Facilities Engineering Manager at the Nebraska Department of Correctional Services. He oversaw the building of the Tecumseh State Correctional Institution and work ethic camp in McCook.
In 2015 Hanson became the Administrator of the Nebraska Department of Administrative Services Task Force for Building Renewal before being promoted in 2020 to Administrator of the State Building Division and oversaw Nebraska's strategic real estate master plan, comprehensive capital facilities plan, and other state building division programs.
Hanson has served on the Hickman City Council from 1999 until he was elected in 2014 to his current position as Mayor of Hickman. He served as chair of the Small Cities Legislative Committee of the League of Nebraska Municipalities (LONM) and served as LONM president from 2009-2010. He was elected Chair of the League Association of Risk Management (LARM) in 2005 and has held that position for all but three years since then.
Hanson recently announced he is retiring as Administrator of the State Building Division.
Pictured from left are LARM staff Elizabeth Becker, Dave Bos and Tracy Juranek; LARM Board Chair Doug Hanson; and LARM staff Diane Becker, Fred Weibelhaus and Randy Peters.