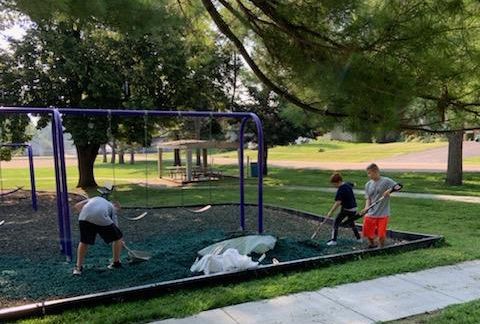 The Village of Murray recently used a $500 Lean on LARM Safety Grant to purchase playground surfacing. Murray Clerk/Treasurer Shelly Hayes applied for the grant for the shredded rubber material.
The League Association of Risk Management (LARM) provides Lean on LARM Safety Grants each year to members to help them promote safety in their community. For more information, go to www.larmpool.org.
Pictured is a photo of neighborhood kids who pitched in to help spread out the playground surfacing material.