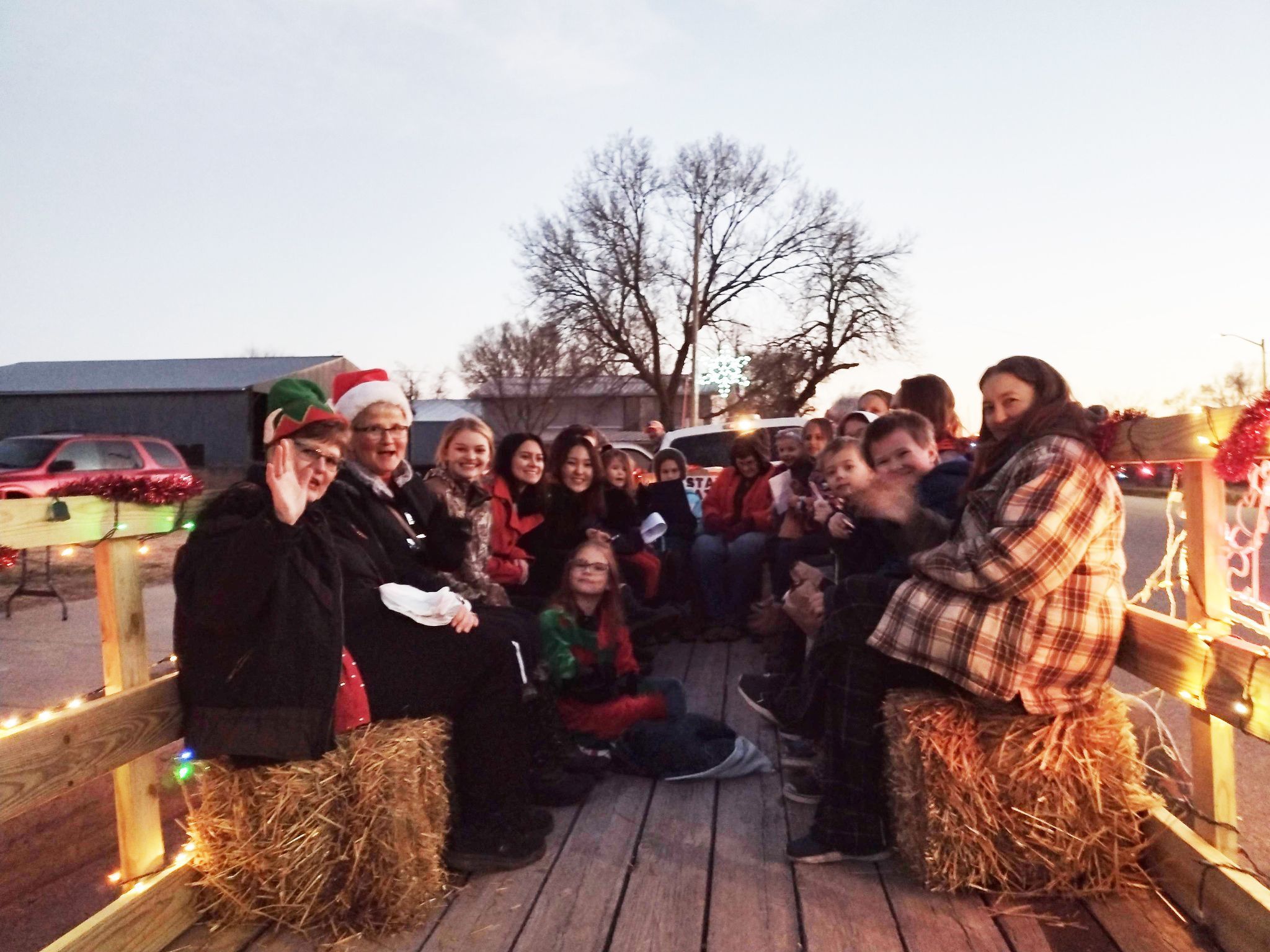 Thanks to the Village of Holbrook Clerk Kathy Cobb for sharing photos of "Ole Fashion Christmas" held in Holbrook on December 4, 2021. Kathy even writes back to kids who write to Santa! Thanks for sending, Kathy.  Happy Holidays!
Michelle said that the festivities included:
"Sweet Adaline's -Pride of Nebraska - Sang Christmas Carols.
Kids Painted Bulbs that they could take home.
Holbrook Fire Dept. brought Santa. He was Amazing.
The kids wrote letters to Santa and he will write them back, ( I will).
We had popcorn, Hot Chocolate, Hot Apple Cider and Cookies.
Rode on a 16' Trailer around town and sang."