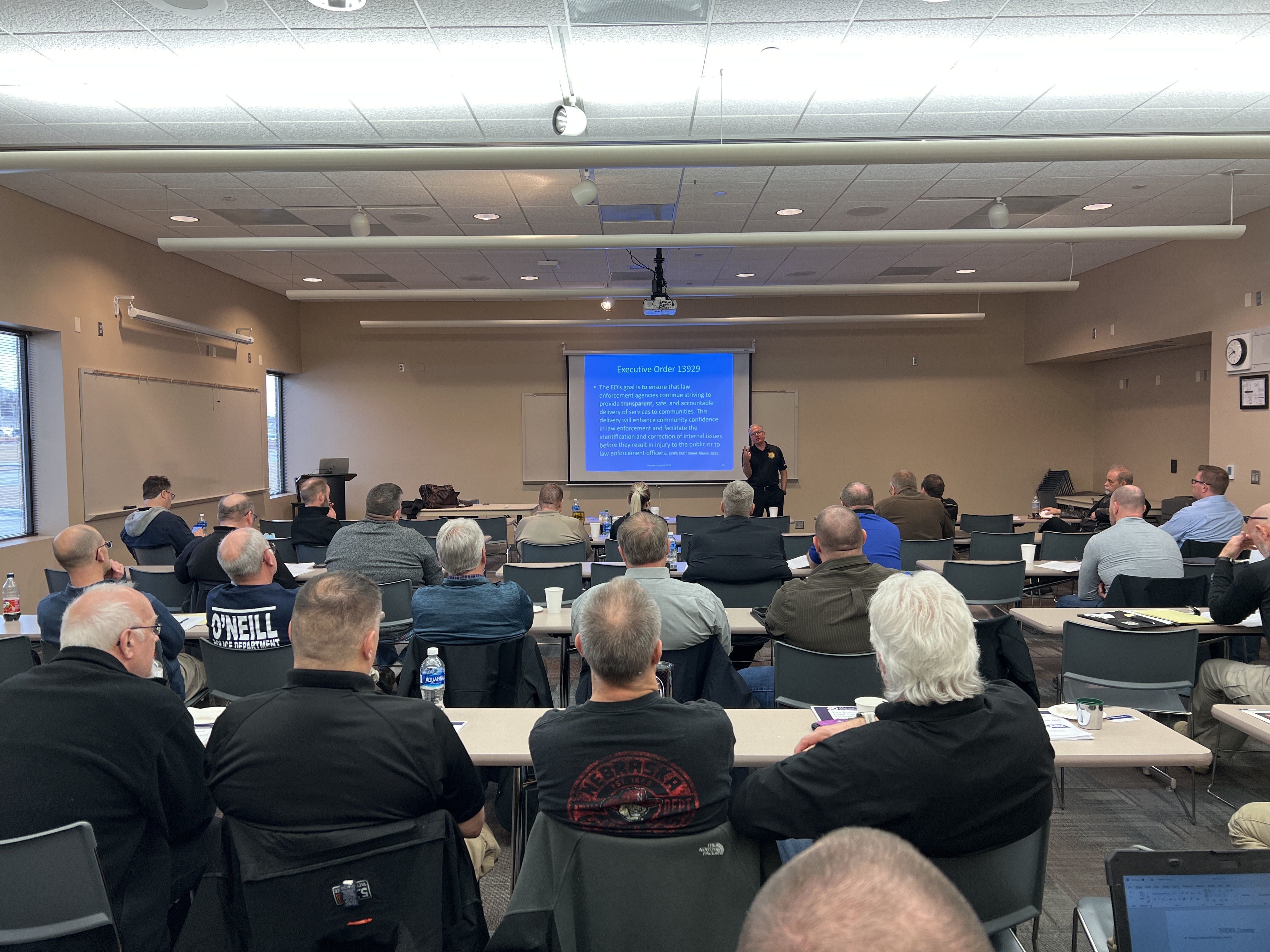 Nearly 150 law enforcement officers recently attended training seminars
held in five different locations across the state. Retired Detective Major
Stephen Campbell from Rhode Island with the Legal and Liability Risk
Management Institute presented the seminars on "Law Enforcement Legal
Update, Emerging Trends and Best Practices."

The participants represented 81 law enforcement entities across Nebraska.

The Nebraska Intergovernmental Risk Management Association (NIRMA) and the
League Association of Risk Management (LARM) sponsored the seminars.
Photo: Stephen Campbell speaking at the Lifelong Learning Center in Norfolk.