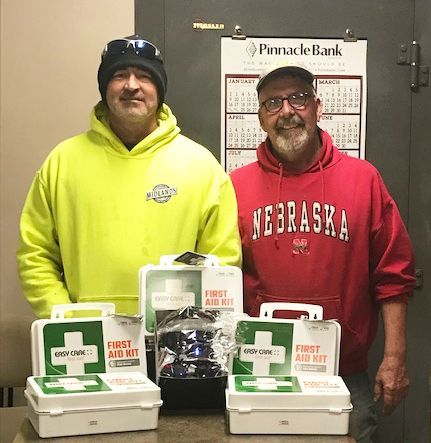 The City of Benkelman recently purchased first aid kits for use in the community using funds awarded to them from the League Association of Risk Management (LARM.)
Lynette Behlke, Benkelman Deputy Clerk, said, "We are thankful for the Lean on LARM Safety Grant that helps us update and replenish first aid supplies in the city."
LARM provides coverage and risk management services to cities, villages and other governmental agencies in Nebraska.
Pictured from the left are James Summers, City of Benkelman Superintendent and Tim Smith, City of Benkelman Street Superintendent.